Australia has emerged as a highly preferred destination for African students seeking higher education. The country's high-quality education system, globally recognised degrees, and welcoming environment have all contributed to its growing appeal.
According to a data snapshot by Universities Australia, in 2019, international education was Australia's largest services export and third largest export, contributing $41 billion to the economy. Particularly, the number of African students studying in Australia has continued to increase over the past decade, with figures from the Australian government Department of Education, Skills and Employment indicating that over 60,000 African students have enrolled in Australian universities since 2010. These students come from various African countries including Nigeria, Kenya, Ghana, South Africa, and Ethiopia.
Speaking on the increase in the influx of African students to Australia, Segun Akinkunmi, a Nigerian student said, "Australia is a good country and their quality of education is as high as any other developed country -- if not higher."
One of the main reasons why Australia is attracting more African students is its high-quality education system. The country has a well-established reputation for providing world-class education, with several of its universities ranking highly in global university rankings. According to the Times Higher Education World University Rankings 2022, there are 37 top universities in Australia and six of them feature in the Top 100 list.
These universities offer a wide range of courses across various disciplines, including science, engineering, business, and law. Moreover, Australia's education system is highly regulated and maintains strict quality control, ensuring that students receive a high-quality education. The country's universities have strong links to industry, providing students with the practical skills and experience they need to succeed in their future careers.
Another reason why Australia is becoming increasingly popular with African students is its globally recognized degrees. Australian degrees are highly regarded worldwide, providing students with a competitive edge in the global job market. This is particularly important for African students who face significant competition in their home countries.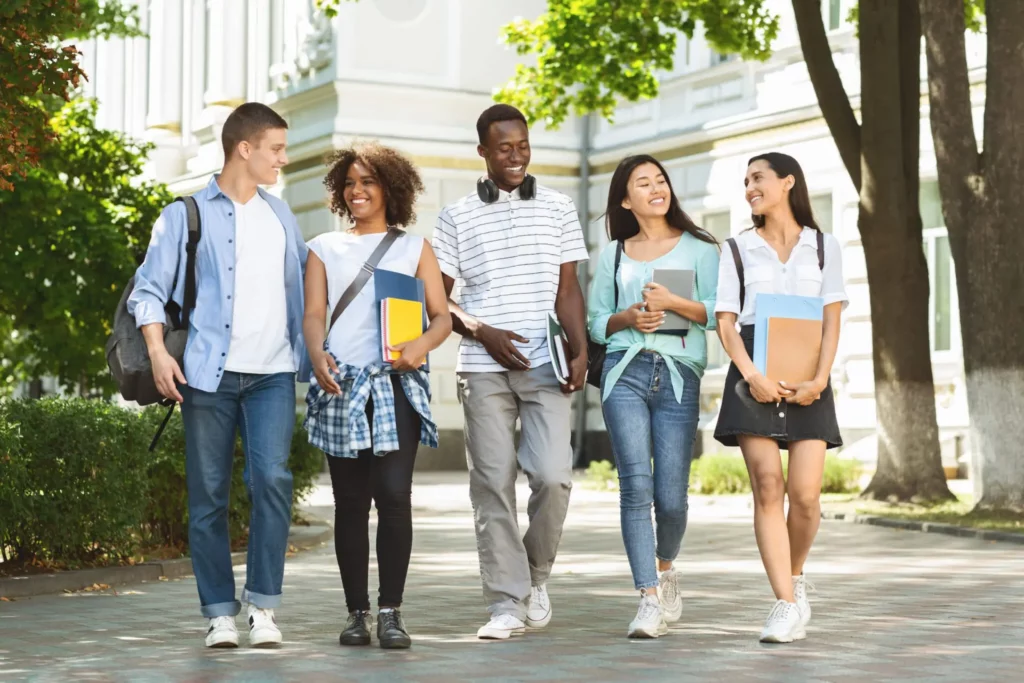 Furthermore, Australian universities offer a range of programs that are specifically designed to meet the needs of international students. These programs include language and study skills courses, which help students adjust to the Australian education system and improve their English language proficiency.
Australia's welcoming environment is also a significant factor in attracting African students. The country is renowned for its friendly and inclusive culture, which makes it easier for international students to adjust and feel at home. Australian universities offer a range of support services to international students, including accommodation, counseling, and visa assistance.
Moreover, Australia is a strong multicultural society, which means that African students can connect with people from a wide range of cultures and backgrounds. This not only provides students with an opportunity to learn about different cultures but also helps them build a global network of contacts that can be beneficial in their future careers.
Isime Esene, a media and marketing consultant said, "With the imminent change in immigration policy for countries like the United Kingdom, it is expected that African students [will] start looking for alternative destinations with best-in-class education and favourable incentives for themselves and their families -- and Australia is proving to be that alternative."
In addition to these factors, the country offers several financial incentives that make it an attractive destination for African students. The Australian government offers a range of scholarships and grants to international students, which can help cover tuition fees and living expenses. Many Australian universities also offer their own scholarships and bursaries, further reducing the financial burden on students.
Furthermore, Australian universities offer a range of flexible study options, including part-time and online courses, which allow students to balance their studies with work and other commitments. This is particularly important for African students who may have family or work responsibilities that make full-time study difficult.
In conclusion, Australia has become a highly attractive destination for African students seeking higher education. Its high-quality education system, globally recognized degrees, welcoming environment, financial incentives, and flexible study options have all contributed to its growing appeal. As Australia continues to strengthen its education system and support international students, it is likely that its popularity among African students will continue to grow in the years to come.