Wole Soyinka's silence divides Twitter
Nobel Laureate, Wole Soyinka has been accused of being a coward for failing to publicly condemn President Muhammadu Buhari's disappointing administration.
Political Twitter reminds of that time in former President Goodluck Jonathan's administration when the world famous author went as far as holding press conferences to criticise the government and resorted to brash, sexist comments when he referred to the then First Lady.
Some Twitter users are of the opinion that the present generation of Nigerian youth need to step into his shoes rather than demand that an Octogenarian who has built a great legacy fight for us.
Read the diverse opinions:
They are busy calling Professor Wole Soyinka names because he's refused to condemn and criticize Buhari. This generation is really shocking. If you're angry, take your protest(s) to the streets. Stop waiting for a septuagenarian to lead you, or voice out, before you act.

— Muhd El-Bonga Ibrahim (@el_bonga) December 29, 2017
https://twitter.com/cremechic11/status/946434434403880967
https://twitter.com/AfrobadooMedia/status/946764882887798784
Wonders shall never end. So Wole Soyinka is suddenly "old" now? He wasn't old when he was releasing shameful press releases calling niger-delta women "mermaids,manatees,even mammy watas and hippopotami"??

— Tomide Akinribido (@MrTomide) December 28, 2017
A 2017 of reunions
If nothing, we will, for a long time, remember Davido's #30BillionConcert for bringing back the Mo'Hits crew. For the first time in about 5 years, Don Jazzy, D'banj, Dr Sid, Wande Coal, D'Prince and Kayswitch performed together as a squad on stage. It was a remarkable outing and we're all grateful to Davido for pulling it off.
OBO himself has had a fair share of reunions as first he made up with Ovation Magazine publisher, Dele Momodu who he had rubbished in a song last year following a family controversy.
Then, he and Wizkid settled their longstanding and pretty much, baseless beef at Wizkid's concert on 24th December.
It's been an amazing December for the Nigerian music industry but here's a lesson to learn from all of it:
The reunion between Dele Momodu & Davido, Wikid & Davido & the MoHits is what TwitterNG politics should learn from. In a way or the other these guys touched lives with their actions.

Dear twitterNG politics, it's about time you stopped fighting & make peace.#30BillionConcert

— Kemi Ariyo (@d_problemsolver) December 29, 2017
Make peace, people!
AKA and Bonang have split up…
But it's hard to believe!
South African power couple, rapper AKA and media personality, Bonang Matheba have announced an end to their famed relationship.
Those who care enough to be sad about the news have expressed it on social media while the rest of us are here waiting for them to return and say it's another publicity stunt. Tueh!!!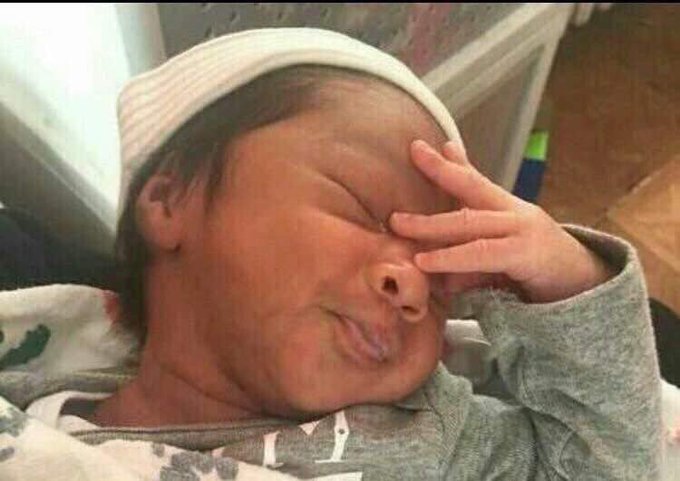 Someone made a legit request from Whatsapp
There's no denying! We've all thought about this at some point but we've never quite put it in words like this.
This Twitter user has spoken out on behalf of nearly 7,000 Whatapp users (judging by the number of retweets) by requesting that the walking away emoji in the app be aptly positioned.
https://twitter.com/MphoLongwe/status/945767534107688961
We should all thank her for this. It had to be said.
Kanayo O. Kanayo dedicated his village mansion and this happened
Kanayo O Kanayo opened his new mansion in his village, Retweet if RITUALS was the first thing you thought of when you saw this 😂😂😂😫😫 pic.twitter.com/tZyw9IjvKd

— susu (@QSuzzette) December 29, 2017
Are you people not evil like this? Can't a man work hard and build a mansion in peace?