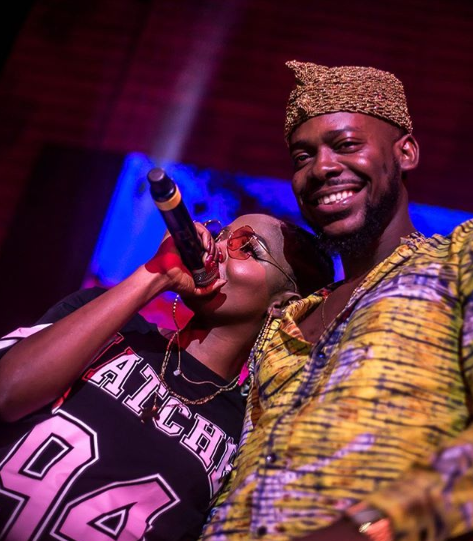 Simi and Adekunle Gold are now traditionally married
In the most unprecedented manner, two of Nigeria's favorite musicians, Simi and Adekunle Gold got traditionally wedded today.
Although their relationship was no longer a secret, fans had no inkling of their private wedding. Yes, private! They invited only 300 guests.
Social media has not stopped buzzing since the news of the wedding became public and these are the best reactions so far:
Amazon CEO, Jeff Bezos divorces wife of 25 years
Jeff Bezos is not only the boss at world's leading e-commerce site, Amazon, he is also the world's wealthiest man. So when news of him getting a divorce breaks, it goes viral.
Bezos and his wife, Mackenzie put out a joint statement on Twitter announcing that they are going their separate ways after 25 years of marriage which they describe as "a long period of loving exploration and trial separation, we have decided to divorce and continue our shared lives as friends".
The couple who have four children say "If we had known we would separate after 25 years, we would do it all again. We've had such a great life together as a married couple and we also see wonderful futures ahead, as parents, friends, partners in ventures and projects, and as individuals pursuing ventures and adventures." They promise to remain "a family and cherished friends".
How dare we argue with the rich?
How bloggers almost ruined VP Osinbajo's marriage
…with one misleading headline
Here's what Vice President Yemi Osinbajo said today at a BBC World Service conference:
"I have been one of the targets of fake news and it can also sometimes cost you marital peace. I got a call from my wife recently and she said, 'Yemi what are you doing with strippers'. I said 'what do you mean by strippers?'
"So, I read a story in a famous blog that said, 'Osinbajo caught with strippers'. And there was a photograph of me sitting between two perfectly clothed ladies but underneath this picture, the same ladies were not wearing much.
"In checking, the photographs with these two ladies at an entertainment event were taken when they were perfectly clothed but by the time the story was put out, it was as though I had taken a photo with them at the time they were not clothed at all."

"...with just the caption, the stories gave the impression that I was in the company of these ladies at a point when they were doing their business."
Do better, guys!