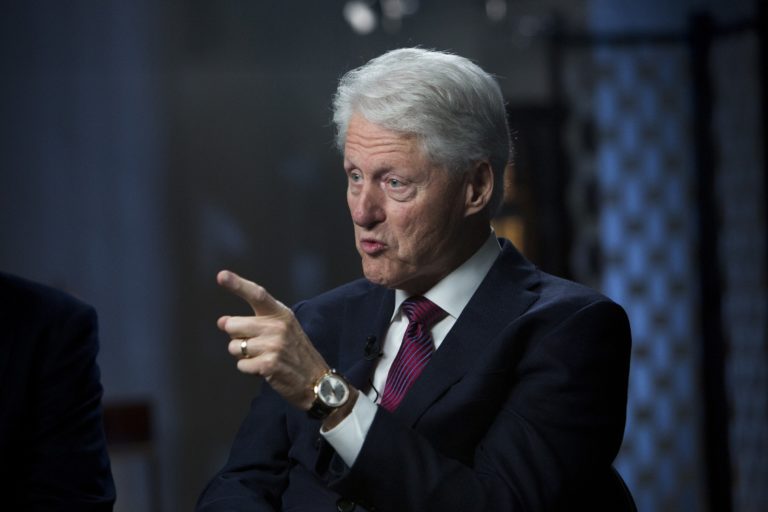 Bill Clinton cancels trip to Nigeria
Former United States president, Bill Clinton today cancelled his scheduled trip to Nigeria ahead of the coming elections.
Clinton was scheduled to attend the signing of a National Peace Accord in Abuja alongside Baroness Patricia Scotland, the Secretary-General of the Commonwealth, on Thursday, February 13.
In a statement released by his spokesperson, the 42nd president of the US said, "Over the course of the last several days, and after various conversations with the different stakeholders, it's become apparent that President Clinton's visit to Nigeria has the potential to be politicized in a way that is not in line with the goals of the Committee. Therefore, he will not be traveling to Abuja".
Clinton will, however, speak with President Buhari who is seeking reelection and opposition candidate, Atiku Abubakar.
Atiku's spokesman has offered an alternate explanation for Clinton's decision
According to Paul Ibe, Clinton's last minute withdrawal may not be unconnected to a recent comment made by Kaduna state governor, Nasir El-Rufai.
In his own statement, Ibe wrote, "It is with some disappointment that we note the release from President Bill Clinton expressing his inability to visit Nigeria because of recent 'conversations' that have made the intended visit inexpedient,
We understand the reasons given by President Clinton and wish the situation on the ground were more ideal as to make his visit more conducive. We note that the candidate of the Peoples Democratic Party, Atiku Abubakar, a man with a history and pattern of peaceful democratic activity, had looked forward to President Clinton's visit."
"We quite understand the reasons given by President Clinton, coming especially after the unfortunate "body bag" comment emanating from the All Progressives Congress"
Does this define your reality?
Whatever it is, just go out and vote on Saturday!
Errrr, we're not sure how we feel about this one