Rabiu Kwankwaso officially joins the presidential race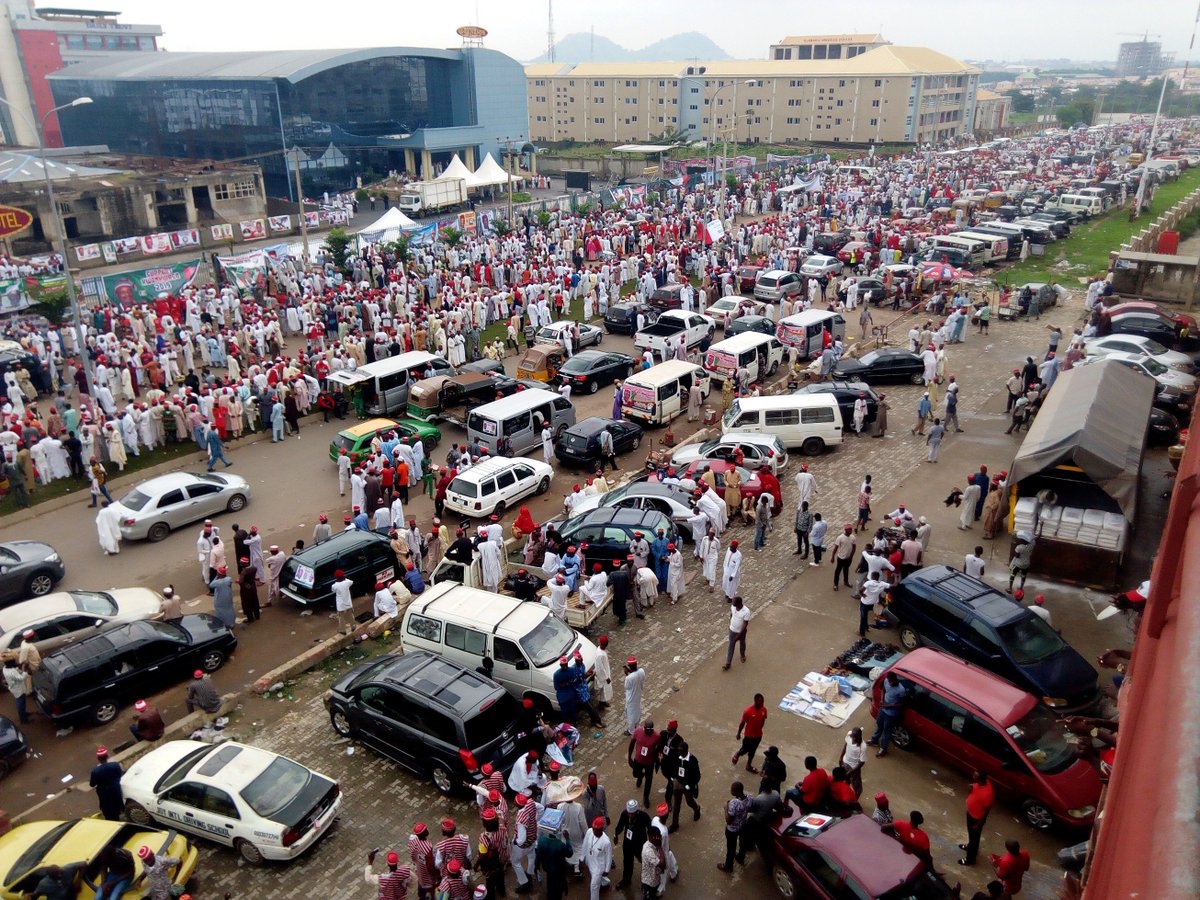 Senator Rabiu Kwankwaso representing Kano Central senatorial district has officially declared his intention to run for the highest office in the country under the platform of the People's Democratic Party (PDP).
Former governor of Kano, Kwankwaso made the announcement on Wednesday at Chida Hotel, Abuja after he was denied use of Eagle Square despite claims he had previously received approval and had made payments for the purpose.
Speaking to the mammoth crowd that showed up to support him, Kwankwaso who is also a former Minister of Defence, said, "As a custodian of your culture, heritage and history and also creating confidence in all Nigerians across the states, sectors, and talents.
We believe that education is the cornerstone of any development and nation-building and are very strong for fighting inequality, injustice, and poverty. Education shall be a cardinal point of our administration."
"I intend to offer positive change. Change has again become inevitable. To live is to witness changes because change is an inseparable part of living. Come May 2019, the narrative of helplessness, buck- passing, division, poverty, insecurity, and hopelessness must change to turn to a new dawn of confidence in building a one well restructured Nigeria", he added.
Theresa May visits Nigeria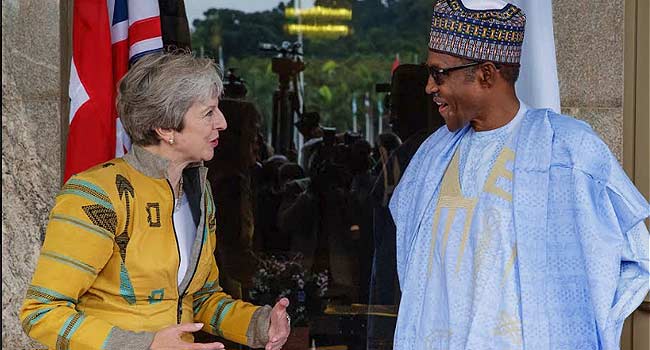 British Prime Minister, Theresa May on Wednesday visited Nigeria as part of a trade mission trip to three African countries including Kenya and South Africa.
May was received at the Aso Villa by President Muhammadu Buhari with whom she signed a security pact aimed at helping Nigeria successfully combat insurgent group, Boko Haram.
The pact is the UK's first-ever security and defence partnership with Nigeria.
During her visit to South Africa on Tuesday, May said of Nigeria, "Much of Nigeria is thriving, with many individuals enjoying the fruits of a resurgent economy, yet 87 million Nigerians live below $1 and 90 cents a day, making it home to more very poor people than any other nation in the world."
May also met with billionaire, Aliko Dangote and according to UK Guardian, "he has already agreed to list his $10bn cement business on the London Stock Exchange."
BBC Pidgin poked some fun at the visit and we think it's apt:
https://www.instagram.com/p/BnEWd7Uj-mX/?taken-by=bbcnewspidgin
Kanye West apologises for his "slavery was a choice" comment
Months after provoking black people across the world with his uninformed and insensitive comments on slavery, rapper Kanye West has finally apologised.
In a Wednesday morning interview at the 107.5 WGCI Chicago, West said, "This is something about the fact that it hurt people's feelings and the way that I presented that piece of information. I could present in a way more calm way, but I was ramped up. And I apologize. That happens sometimes when people are—I'm not blaming mental health, but I'm explaining mental health."
https://www.facebook.com/1075wgci/videos/984666321705921/