Between Bukola Saraki and the APC
Following the recent political drama that has led to mass defection among top politicians, the ruling All Progressive Congress (APC) has reacted to Senate President Bukola Saraki's defection in words that suggest detestation and antipathy.
In a press statement by the APC's national publicity secretary, Yekini Nabena, the APC said, "In every democratic country, the position of the Senate President is one of the highest political offices one can attain. It is a position reserved for the best of the best, experienced and exemplary politicians who by their character and conduct in public offices, the younger generation look up to as role models,
"In terms of exemplary personage, the reverse is the case in respect of the current Senate President, Dr. Bukola Saraki who has been a dismal failure and has been involved in one controversy or the other – budget padding, filibustering, legislative rascality, sabotage of matters of national interest, among other criminalities too numerous to mention.
"Having suffered under the 16-year misrule of the Peoples Democratic Party (PDP), Dr. Saraki will go down in our country's history as the worst Senate President Nigeria has had the misfortune to have."
Describing Saraki as a traitor, the statement has called for the Senate to put him where "he rightfully belongs – the backseat".
Responding to this blatant show of bitterness, Saraki's spokesperson, Yusuph Olaniyonu said, "We can't descend into the gutter with these characters".
Sounds enough!
Look who is the proud owner of a private jet…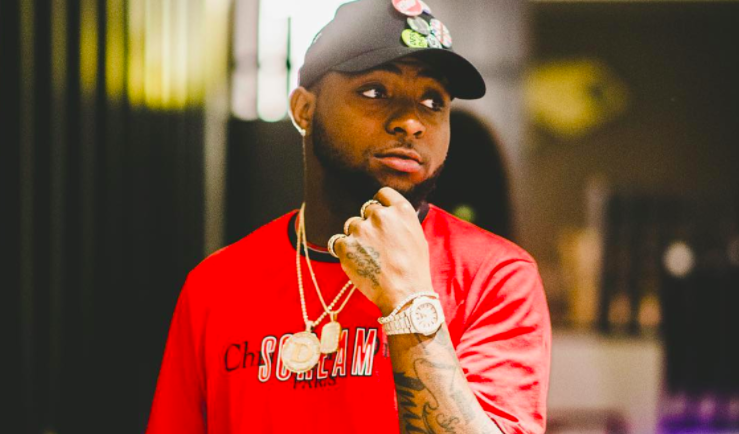 30 billion in the account, now a private jet in the bag!
Nigerian music star, Davido has had two good years back to back and he is spoiling himself, deservedly so.
He showed off a picture suggesting he may have acquired his own private jet today. He wrote on Instagram, "And yes, MY JET has landed on y'all"
ONLINE 🛩😂😈🌍🔥 pic.twitter.com/4gWAEqCnLJ

— Davido (@iam_Davido) August 9, 2018
Who will educate NBC on what counts as vulgar or not?
The National Broadcasting Commission (NBC) served a Jos-based radio station with a warning on what it describes as the "persistent airing of music with vulgar and indecent lyrics".
The letter dated August 6, 2018, was shared by hip-hop artiste, FalztheBahdGuy via Instagram and apparently, the NBC consider "this is Nigeria, look how we living now, everybody be criminal" a vulgar statement.
In his caption, Falz expressed his confusion and we cannot help but agree with him.
https://www.instagram.com/p/BmQ1_-JBwII/?taken-by=falzthebahdguy
Another African parent just living his life
Google sent my dad an email that someone tried to hack into his gmail account. I've been trying to explain to him that it's not his bank account. He's going to the bank tomorrow to secure the acc. Lol. All the best to the customer care operative that handles this

— Oghenetey (@tey_teyy) August 8, 2018
Hilarious, strange and extremely relatable! African parents really deserve accolades…