Senate President, Bukola Saraki dumps APC
Senate President, Bukola Saraki has announced his decision to exit the ruling All Progressive Congress (APC).
Saraki made this known via Twitter on Tuesday evening when he wrote, "I wish to inform Nigerians that, after extensive consultations, I have decided to take my leave of the All Progressives Congress (APC)."
This move comes as no surprise following the incidents that have occurred on the country's political scene in recent weeks. Only 7 days ago, the Senate witnessed a mass defection of APC members to the PDP hours after the police allegedly laid a siege on Saraki's official residence.
In a similar vein, the Kwara state governor, Abdualfatah Ahmed has also announced his defection from the APC to the opposition PDP.
Governor Ahmed also took to Twitter to declare that the APC would no longer suffice as a platform for carrying out his duties.
Following consultations and in response to calls by major stakeholders in the state, I have moved to the PDP as APC can no longer serve as a platform for achieving the aspirations and expectations of my people.

— Alh Abdulfatah Ahmed (@AbdulfataAhmed) July 31, 2018
As expected, there has been an avalanche of reactions on Twitter. See some of the best:
Great to hear that my friend and brother Senate President @bukolasaraki, together with the Governor Abdulfatah Ahmed of Kwara, have finally dumped the Association of Pedophiles and Coprophiliacs (APC), stepped out of the darkness and joined the forces of light. Thanks be to God.

— Femi Fani-Kayode (@realFFK) July 31, 2018
Mehn! They've not allowed Saraki to breathe since he became Senate President, from one issue to another, attacks on the institution of Senate because some people don't like his face, why I don't blame his move, if you're not loved somewhere, moving to another place is not haram.

— King Sola (@Solar_unique) July 31, 2018
Saraki leaving the APC today is better for us. Let him fight from outside rather than from within. I assure him he will find it difficult to get PDP presidential ticket or come back as a senate president. We are watching!!!

— ALIYU MINJIBIR (@aliyu_minjibir) July 31, 2018
So, will Saraki still remain the Senate President? What do their house rules say about a sitting Senate President decamping from the majority party to the minority?

— Oyèyẹmí Bámidélé (@Chrisbamidele) July 31, 2018
This final tweet is the basis for the controversy that will rule the next few weeks.
Obasanjo, Jonathan hold closed door meeting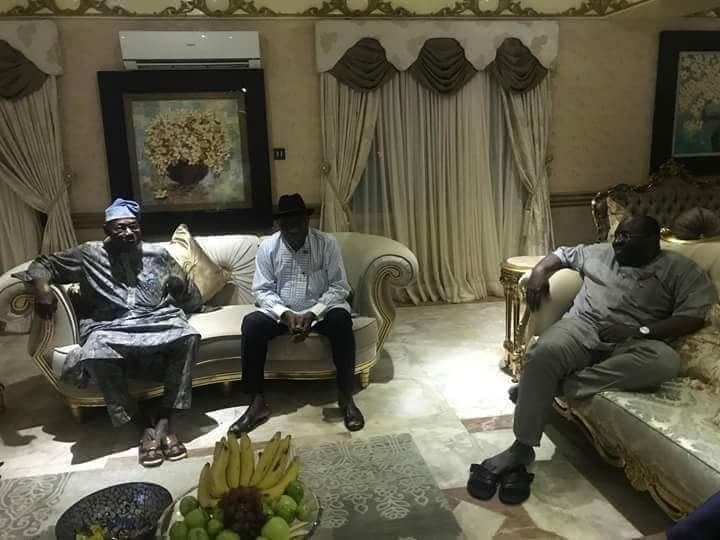 Twitter user, Bolanle Cole shared photos from a closed door meeting between former presidents, Olusegun Obasanjo and Goodluck Jonathan.
The meeting held in the early hours of Tuesday also had former First Lady, Patience Jonathan in attendance.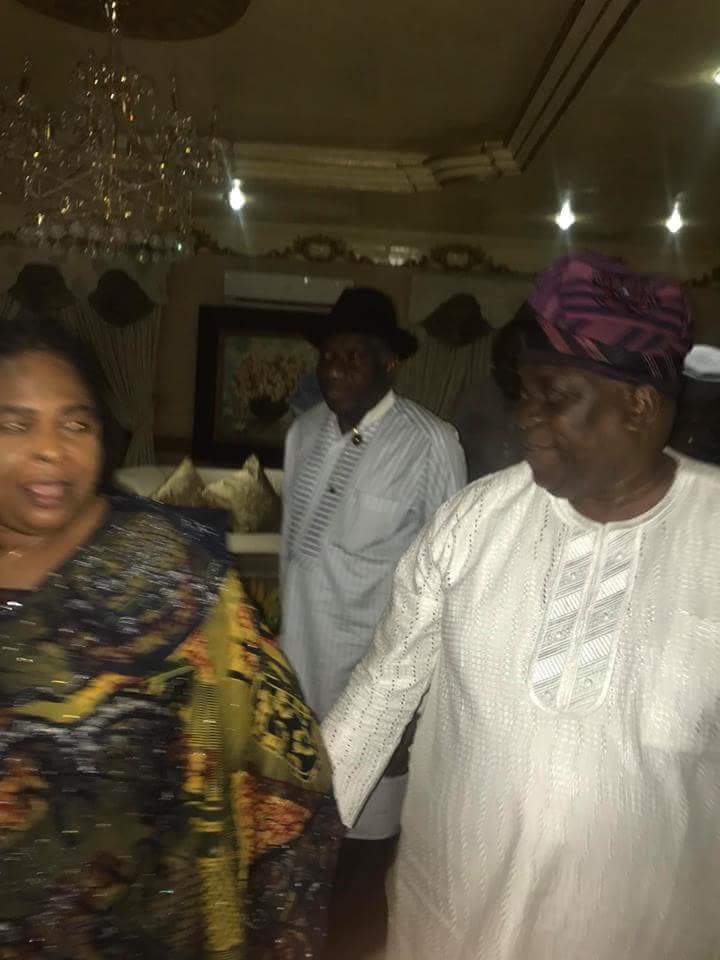 Should we look forward to a big announcement?
In other news, SARS are still a menace
Last night SARS had guns to my head! Lying on the coal tar next to my manager/ what the fk is going on? Searching us for tramadol and…..

— iLLBLISS OGA BOSS (@illBlissGoretti) July 31, 2018