Presidential aspirant, Eunice Atuejide is "awfully ashamed" of Donald Duke 
Presidential aspirant, Eunice Atuejide is clearly not impressed of former Cross River governor and presidential hopeful, Donald Duke.
In a Facebook post, Atuejide narrates how she lost the respect she used to have for Duke after a retracted a statement he made about gay rights in Nigeria.
She wrote, "
You see ehn, when I watched Donald Duke with Folarin 'Falz' Falana and Laila Johnson-Salami on @onthecouchnaija I was so proud of him. Today, I feel awfully ashamed of him.
In fact, the only area he actually made sense while on the couch was when he discussed criminalising homosexuality in Nigeria. I drew strength from his views, and felt more confident about my approach to the topic.
Today, when I saw his retraction, I lost the little respect I had started to develop for the man – Donald Duke.
Dear Donald Duke we must state our opinions clearly, and when we have done so, we must stand by them no matter whose oxes are gored!
How else do you Mr. Donald Duke hope to assure the electorates that your word is your bond?! 
🙄
🙄
🙄
😳
Homosexuality may be immoral, unacceptable, embarrassing etc, but it is not a crime!
Nobody gets hurt when two or more fully consenting adults indulge in same sex activities. We can criminalise public displays, but certainly not whatever fully consenting adults are doing in the privacy of their homes, offices, hotels etc.
They are HUMANS. And EVERY human being has a fundamental right to the protection of their privacy.
Let's please read or re-read the Constitution of the Federal Republic of Nigeria. We are ALL equal under the laws of this land because we are HUMANS!
And all laws in Nigeria which contravene the Constitution are null and void to the extent of that contradiction.
Prison because one is homosexual runs foul of our Same Sex Marriage Prohibition Act and our Constitution. Shikena!
Duke, on Sunday, released a statement clarifying comments he made on homosexuality when he appeared as a guest on web chat show, The Couch. On the show, Duke had condemned the criminalisation of homosexuality stating, "I don't understand the emotional feelings a gay person would have of their sexuality. I don't understand it but I will not criminalise them. I will ensure that they have the protection of the law,"
However, he later rescinded by stating, "homosexuality is a crime and ought to remain so".
https://www.instagram.com/p/BnOnHg3hr5G/?taken-by=realdonaldduke
Messi snubbed for FIFA Best Men's Player of the Year Award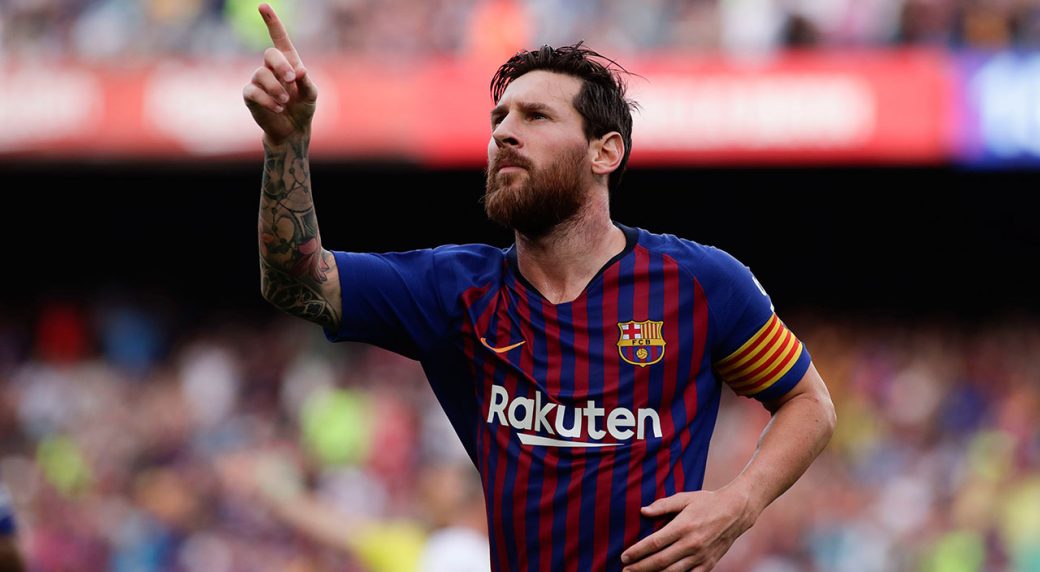 Barcelona star, Lionel Messi has been snubbed for the first time in 12 years as nominations for the FIFA Best Men's Player of the Year Award are announced.
Cristiano Ronaldo, Luka Modric, and Mo Salah are, however, holding the top three spots; the latter being first time nominees.
Juventus player, Ronaldo is a 5-time winner of the award and Modric is the current UEFA Footballer of the Year.
The Best FIFA Football Awards will be held on September 24th, 2018.
Chimamanda Adichie covers ELLE India
https://www.instagram.com/p/BnQLuCxg6io/?taken-by=elleindiaofficial
The author and feminist icon is making waves all the way in Asia.
Bride slaps mother-in-law at wedding
And best believe it was a Yoruba wedding!
Those who are familiar with Nigerian weddings know that they are characterised with breathtaking (literally) drama but this one from last weekend takes the cake.
Before you read this thread, here's something to know: The marriage was called off right there!
I asked a colleague how her weekend went and she said she went for a wedding in Lagos and something dramatic happened

Guys! I can't laugh alone

Issa Thread

— Hausa Boy 💭 (@SeeHausaBoy) September 3, 2018
My colleague is a friend to the groom and as such, had to represent. They worked back in day as bankers in one of the top generation Banks. There was lotsa food and drinks, DJ was on point, everything was going on smoothly.

— Hausa Boy 💭 (@SeeHausaBoy) September 3, 2018
But then again, both the groom and the bride cooked separately to ensure the meal gets to all the people they invited (which i think is the norm these days with Yoruba weddings) but unfortunately, the food on the groom side had finished in no time

— Hausa Boy 💭 (@SeeHausaBoy) September 3, 2018
Then walked in a very important guest from the groom's family, a very close relation of the mother in law of the bride. He apparently showed up late and she needed to have them served. they were just too important not to be entertained

— Hausa Boy 💭 (@SeeHausaBoy) September 3, 2018
The mother in law approached the bride to speak to her caterer to have them serve her guests who had just arrived. to her surprise, she declined and said the food remaining was for some guests at home.

— Hausa Boy 💭 (@SeeHausaBoy) September 3, 2018
The mother in law ignored her and went to dish out some food from the cooler and ordered it to be taken to the guest who were already seated and waiting. The caterer couldn't stop her because after all, she was the mother of the groom!

— Hausa Boy 💭 (@SeeHausaBoy) September 3, 2018
Next thing, the bride came down from the car and ordered that the food be returned. the guys carrying the food were confused. the bride actually went by herself, collected the tray and poured the food back into the cooler

— Hausa Boy 💭 (@SeeHausaBoy) September 3, 2018
The Mother in law felt to embarrassed and disrespected that she slapped the bride. The bride returned the slap! the heavens let loose.

— Hausa Boy 💭 (@SeeHausaBoy) September 3, 2018
There was chaos everywhere. The groom and the groomsmen were so disappointed. he said he wasn't interested in the solemnization of the union anymore. He left along with his family members. The bride too left as well

— Hausa Boy 💭 (@SeeHausaBoy) September 3, 2018
Sigh!