President Muhammadu Buhari meets freed Dapchi schoolgirls
Days after 104 out of the 110 abducted Dapchi schoolgirls were returned to their community by Boko Haram members, President Muhammadu Buhari has met with the girls in the Presidential Villa.
The girls and their parents were hosted to a presidential treat where Buhari spoke on the circumstances surrounding the girls' rescue, the negotiation his administration had to make to ensure the release and measures that are now taken to prevent a reoccurrence.
Buhari said, "We entered into negotiations solely to make sure that no single girl was hurt. This strategy paid off as the girls have been released without any incidents." He added, "I have tasked all the security agencies to work to ensure that we do not witness any reoccurrence of these incidents. Security Chiefs have been warned in clear terms that any lapse on their parts will be viewed seriously."
Meanwhile, Nigerians are praying for Leah Sharibu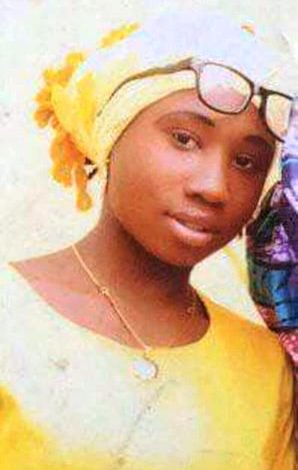 The resilient schoolgirl who is still in Boko Haram captivity because she would not renounce her Christian faith is the one who now has the attention of many Nigerians, especially those in the Christian community.
15-year-old Leah Sharibu was abducted alongside 109 other school girls at the Girls Science Technical College, Dapchi, Yobe State by Boko Haram insurgents last month. Upon the return of 107 girls earlier this week, we found Leah is still being held captive due to her commitment to her faith.
Nigerians are now praying fervently for her safety and eventual release; even the General Overseer of Redeemed Christian Church of God, Pastor E.A Adeboye is not taking it lightly.
Lord,we ask that you visit the camp of the captors and in a way that You alone can, see to the safe release and return of the missing girl Leah Sharibu in Jesus name.

— Pastor Adeboye (@PastorEAAdeboye) March 22, 2018
This morning I pray for the brave young Christian student Leah Sharibu, still being held by Boko Haram abductors because she refused to renounce her Christianity. May God bring you back to us safely in Jesus name. I salute your courage. You are an inspiration to us all.

— Ik Osakioduwa (@ik_osakioduwa) March 23, 2018
https://twitter.com/segjoh/status/976863453330722816
Senator Shehu Sani agrees with Nigerians who believe the #DapchiGirls return was staged
And he makes that crystal clear with one of his hilarious analogies…
Since Dapchi has been turned into a Sahelian Tinsel Town,then Steven Spielberg or Spike Lee or Jerry Bruckheimer of the Pirates of the Caribbean needs to visit, to explore the possibility of a blockbuster.

— Senator Shehu Sani (@ShehuSani) March 22, 2018
The man is king when it comes to subtle shade and we really like it.
BBNaija's CeeC has to be the most talked-out contestant on the show
Cynthia 'CeeC' Nwadiora, who is currently a housemate on reality show, Big Brother Naija, is no doubt an overnight celebrity.
Although her strong presence on the show is marked by fights, arguments, controversy and needless drama, she manages to be the most-talked contestant so far since the new season kicked off in January.
For most, she's the most disliked and for many others, CeeC is "king".
See how she has got Twitter talking today:
https://twitter.com/AfroVII/status/977212108977967105
https://twitter.com/____balogs/status/976969235258904576
https://twitter.com/PamoWana/status/976969738059382784
https://twitter.com/realdanielemeka/status/976960261335773184