President Buhari and Obasanjo are in a war of words
The two leaders had it coming but it looks like the heat has now been turned on.
Following former president Olusegun Obasanjo's constant calls to President Muhammadu Buhari to forget reelection in 2019, the latter yesterday called previous administrations out for failing to develop the nation.
Without expressly mentioning names, President Buhari told a delegate that a certain former president misappropriated funds meant for electricity. He said, "…one of the former Heads of State between that time was bragging that he spent more than 16 billion American dollars, not Naira, on power. Where is the power? Where is the power? And now we have to pay the debts"
Chief Obasanjo, however, responded in a statement referring to the president as ignorant and referring him to chapters in his book "My Watch" for details on how the alleged misappropriated funds were spent.
The statement read in part, ""We recommend that the President and his co-travellers should read Chapters 41, 42, 43 and 47 of My Watch for Chief Obasanjo's insights and perspectives on the power sector and indeed what transpired when the allegation of $16 billion on power projects was previously made. If he cannot read the three-volume book, he should detail his aides to do so and summarise the chapters in a language that he will easily understand."
Tough one there…
See how Twitter users are reacting to the exchange: 
First stop, Governor Ayodele Fayose who seems to be enjoying every bit of it…
I'm enjoying this latest brickbats between President Buhari & Ex-President Obasanjo.They should keep exposing themselves for Nigerians to know what they have been hiding.Nigerians should remember I warned that those who brought Buhari will regret entrusting him with power.

— Peter Ayodele Fayose (@GovAyoFayose) May 23, 2018
Obasanjo is telling Nigerians to go and read page 41-46 of his book to determine how he wasted $16 Billion Dollars on Electricity without success.

In order words OBJ is saying , "Go buy my book and make me richer; and then you'll know why and how I left you in darkness."

— Demola Adeniran (@Demurleigh) May 23, 2018
Imagine Buhari, who has not initiated, started and completed any project in 3 years (beside his Daura helipad) attacking Obj and GEJ who initiated and finished thousands of projects.Has Buhari forgotten when he called Obasanjo 'a statesman committed to good governance' last year?

— Reno Omokri (@renoomokri) May 23, 2018
We have helped Buhari to read Chapters 41 to 43 and 47 of Obasanjo's My Watch because we know his aides will not read & translate to him.

Only $3.7b was disbursed from $10B budgeted for Power under OBJ.

Balance of $6.3b was kept in a CBN account. OBJ spent $3.7b not £16billion.

— Adeyanju Deji 🇳🇬 (@adeyanjudeji) May 23, 2018
Arsenal FC announces new manager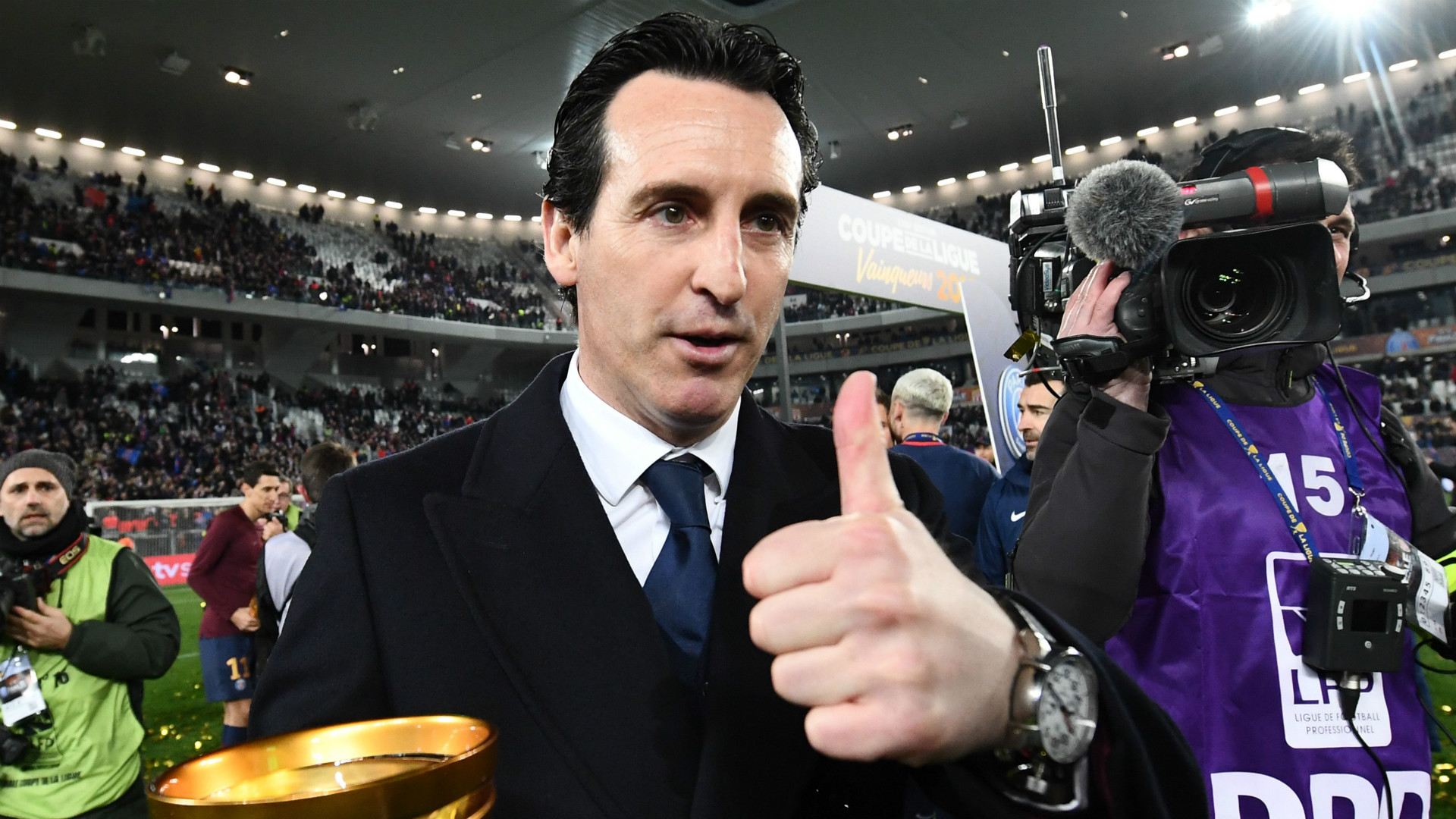 On April 20, Arsene Wenger announced that his 22-year run with English football club, Arsenal had come to an end.
Barely a week ago, we wrote that the choice for a replacement may be Manchester City's Mikel Arteta but in a surprising turn of events and after a series of interviews for hopefuls, Arsenal today unveiled Wenger's replacement.
46-year-old, Unai Emery described his new job as head coach as a "dream come true" as he was unveiled at Emirates Stadium.
Chief Executive of the club's board, Ivan Gazidis is positive about Emery's appointment owing to his experience and background.
Does this Twitter banter confirm the 'pointlessness' of the office of the Deputy Governor in Nigeria?
Not many Nigerians care so much about the deputy governors of the states they come from and live in, and that's a given.
However, the replies to this question posed by a Twitter user @chydee is proof that maybe the office of the Deputy Governor should be scrapped altogether.
He tweeted:
Man. I just realized I don't know who the Deputy Governor of my state is. Shame.

Without consulting Google, who is the Deputy governor of your state?

— Chidi Okereke (@Chydee) May 23, 2018
The responses are disturbing:
Man. I just realized I don't know who the Deputy Governor of my state is. Shame.

Without consulting Google, who is the Deputy governor of your state?

— Chidi Okereke (@Chydee) May 23, 2018
I honestly don't know his name. All I know is that he is from Owerri. I have seen him a few times on television too.

— clara nlemonwu (@nlemclare) May 23, 2018
In Kogi state, the name on paper is Simon Achuba but it's Edward Onoja we know

— Azaino Joyce (Gila) (@Mizgila3x) May 23, 2018
Ayodele Peter Fayose, he is governor, deputy governor and speaker of my state house of assembly!

— Ogbeni Megadon (@Da_Megadon) May 23, 2018
Mr Moses Alake Adeyemo…

More than half of the Oyo state populace don't know his name or face tho… I do cos his daughter is my friend lol

— DADDY TWINS (IG: @gbenga3nity) (@gbenga3nity) May 23, 2018