Nike releases new Super Eagles kit ahead of World Cup
Plus the nostalgic vibe that Nigerians are catching from this new jersey line, we'll admit that it is really cool.
Nike unveiled the line in a 1 minute 20 seconds YouTube clip that shows players, John Obi Mikel, Alex Iwobi, Wilfred Ndidi and Kelechi Iheanacho expressing their thoughts on the kit's offerings.
The team will debut the new jersey on March 23 in their game against Poland.
Nike's PR Director, Heidi Burgett shared photos from the collection on Twitter.
The Nigeria National Team Collection for Naija's Super Eagles. pic.twitter.com/hSzkk06N4H

— Heidi Burgett (@heidiburgett) February 7, 2018
Wizkid has also been seen sporting the jersey.
On today's episode of Everything in Nigeria will Kill You
How do you survive a flight knowing the exit door on the aircraft is bound to fall off anytime?
But that's not the question.
The question is this: How did anyone approve this plane fit for flying despite its faulty exit door?
Two Twitter users (complete strangers so it wasn't staged) shared their experiences with photo proof of how they survived a Dana flight with a loose door panel.
See their tweets:
Flew Dana. Exit door was unstable throughout the flight. As we touched down it fell off. Scary stuff. pic.twitter.com/eDtTlNi2TZ

— Dr Ola Brown (@NaijaFlyingDr) February 7, 2018
https://twitter.com/DapoSanwo/status/961155674230132737
https://twitter.com/NaijaFlyingDr/status/961156264133824512
https://twitter.com/DapoSanwo/status/961156793681498113
I was closer to the front so when I heard the sound thought it was an explosion. Couldn't quite comprehend that it had just fallen off….😑

— Dr Ola Brown, MFR (@NaijaFlyingDr) February 7, 2018
But Dana Air responds with claims of foul play…
Now the airline responsible for exposing its passengers to this skylevel danger says someone on the flight may have tampered with the door.
According to a statement released by Dana Air, the situation described by the affected passengers "could never have happened without a conscious effort by a passenger…"
Read the statement in part:
"We wish to state categorically that this could never have happened without a conscious effort by a passenger to open it."
"By design, the emergency exit door of our aircraft are plug-type backed by pressure, which ordinary cannot fall off without tampering or conscious effort to open by a crew member or passenger."
"We also wish to enlighten the author that, when an aircraft is airborne, it is fully pressurized and there was no way the seat or door could have been 'shaking' as insinuated."
"A thorough inspection was however carried out on the said aircraft upon landing in Abuja, by our engineers and a team from the Nigerian Civil Aviation Authority (NCAA), and no issue was reported. There was also no threat to safety at any point"
In the Nigerian context, we think "a thorough inspection" is very laughable.
Will Smith is officially the coolest person on Instagram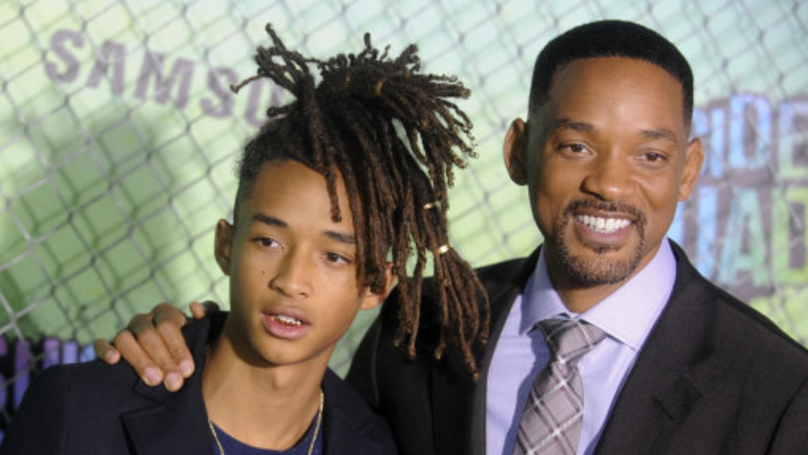 Add coolest dad in the world to that…
The actor who only recently joined the photo sharing app but has enjoyed a meteoric rise to IG fame has everyone talking about his hilarious parody of his son, Jaden's music video.
In congratulating Jaden for earning 100 million streams on Spotify for his SYRE album, daddy Will recreated the 19-year-old's ICON video and even attempted but failed at a moonwalk.
To be honest, this could have turned out very embarrassing for the teenager but he loved it and even dropped a very emotional comment: "Dad this is the funniest thing I've ever seen in my life you're the best father anyone could ask for thank you for allowing me to express myself even when I take it too far sometimes I love you more than you will ever know because you taught me how to love. Also thanks for having the best Instagram on planet earth ❤"
AWWW!
Watch Will here:
https://www.instagram.com/p/Be4URBIHmh4/?taken-by=willsmith