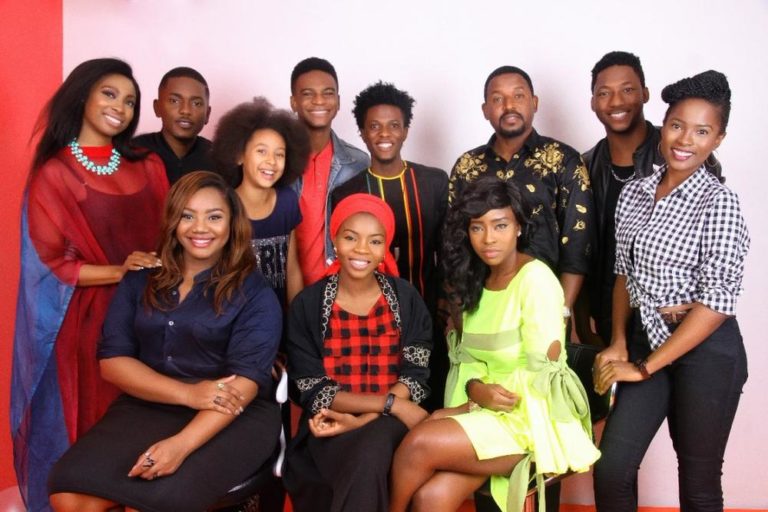 The award-winning drama series returns to Nigeria and seeks fresh talent for the new season.
Following the recent premiere of the new season of MTV Shuga Down South in South Africa and the announcement of upcoming campaigns in Cote D'Ivoire and India, MTV Shuga continues to champion conversations about real issues affecting young people using relatable characters and stories that revolve around contraception, sexual health, family planning, gender-based violence and other social issues.
MTV Shuga Naija, is a multi-sectorial partnership led by the MTV Staying Alive Foundation and is supported by MTV Base Africa, the Bill & Melinda Gates Foundation, the United Nations Population Fund (UNFPA) and NGOs.
This year's MTV Shuga Naija TV and radio campaign welcomes award-winning director Tope Oshin as producer. Known for setting the pace for female directors in the Nigerian movie industry, she has earned accolades for her amazing portfolio, featuring movies including, 'Relentless', 'Fifty', 'Wedding Party 2', 'New Money', 'We Don't Live Here', and most recently, 'Up North'.
The campaign kicks off with open auditions, which will be held on Thursday, April 4th at theClassique Event Centre, Ikeja Lagos. MTV Shuga has been at the forefront of attracting and developing new acting talent including: Timini Egbuson, Emmanuel Ikubese, Bukola Oladipupo, Helena Nelson and Jemima Osunde; last season's open auditions attracted over 1700 hopefuls. MTV Shuga Naija would-be actors will be judged by a diverse range of industry experts and selected based on their acting skills and originality.
Full information can be found at www.mtvshuga.com/naija This year, applicants are encouraged to pre-register via the MTV Shuga website clicking on the Eventbrite link in the Open Auditions page:http://bit.ly/MTVShugaNaijaAuditions.
Registration prior to the auditions gives you fast-tracked access upon arrival at the venue on audition day. Budding actors are encouraged to engage with MTV Shuga Naija via our social platforms @mtvshuganaija on Facebook and Twitter and @mtvshuganaija_ on Instagram using the hashtag #MTVShugaNaijaAuditions
Auditions are open to Nigerian residents aged 18+ and will run from 7am – 3pm. Participants will be required to provide one head shot photograph (minimum size 4×6 inches) and a form of photo identification, such as a passport, driver's license, national ID card or student ID card.
Speaking on the auditions for the upcoming series, the Executive Director of the MTV Staying Alive Foundation, Georgia Arnold said:
"We are excited to bring back the public auditions for the new season of MTV Shuga Naija. Our aim is to continue using relatable storytelling to educate and empower young people about social issues likecontraception, sexual health, family planning and gender-based violence. We can't wait to discover amazing new talent to join the MTV Shuga family!"
MTV Shuga remains the gold-standard model for use of mass-media as a vehicle to positively change the behavior of young people. MTV Shuga educates at-risk youth on sexual health and HIV/AIDS awareness, and also ensures that this education is followed through via on-the-ground testing and direction to health services, with proven impact of demand-creation among our audience.
Alex Okosi, Executive Vice President and Managing Director, Viacom International Media Networks and BET International commented:
"MTV Shuga provides an important narrative for our African youth with socially relevant content that resonates globally. This call for auditions is a platform for young talent on the continent to open up the industry with diverse storytelling
A World Bank evaluation in Nigeria of MTV Shuga highlighted its influence on the sexual and reproductive health decisions of youths via contraceptive use via testing and contraceptive use, showing a 58% reduction in chlamydia among females who had watched MTV Shuga.
The new season of MTV Shuga Naija is due to hit screens in September 2019!