Twitter users are tearing Moesha apart for telling her truth
First, who is Moesha?
Moesha Boundong is a Ghanaian woman who was featured on an episode of CNN's new series: Love & Sex Around the World.
She sat with award-winning and host, Christiane Amanpour to talk about her relationships and sex life and it appears she may have misrepresented Ghanaians with some of her generalisations.
Case in point: "In Ghana, our economy is set up in a way that you need someone to take care of you… you can't make enough money"
She also talks about the impossibility of refusing to sexual advances from her married lover because he pays the bills and thus has rights.
Watch:
Love and sex around the world. @camanpour interviews Ghana's Moesha Boundong pic.twitter.com/cF6woGbHMy

— Ameyaw Debrah (@AmeyawDebrah) April 12, 2018
Stop there, Moesha. Your country people have this to say:
Hard working Ghanaian women who are busting their asses to put food on the table deserve an unqualified apology from Moesha. Not every woman in this county depends on a man and instagram likes for survival.. There are hardworking women out there making money moves!!

— Kwadwo Sheldon Tv (@KwadwosheldonTv) April 11, 2018
https://twitter.com/_martha_daniels/status/984217225828675586
Christiane Amanpour asked Moesha Boduong: "what will happen when the man asks for sex and you are not in the mood"

Moesha said "You can't say no".

Me: How can you say no?After taking 2 years rent, a car, monthly allowance, how can you say no to him 😅😅

— Eugene Nyavor (@eugene_nyavor) April 12, 2018
So Moesha is the reason a wife and her children are on their knees praying to God to bring their husband and father back home. May this never be my portion.

— Ms Kuukua Dadson (@MsDadson) April 12, 2018
Khloe Kardashian has delivered her first child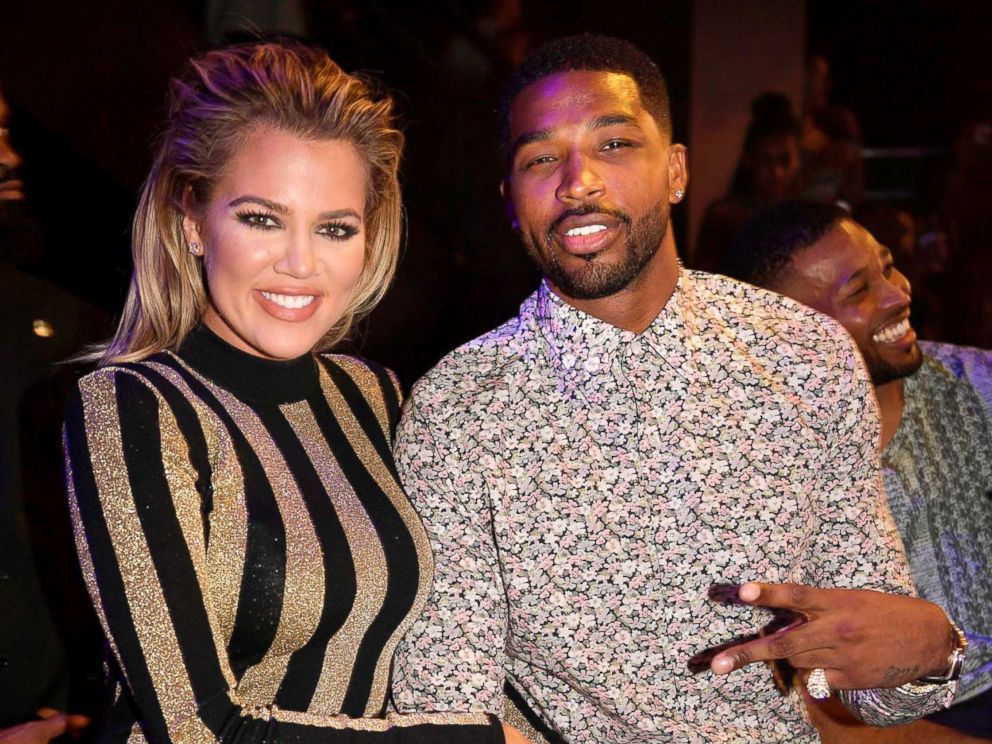 …and it's a girl!
Reality TV star, Khloe Kardashian has delivered her first child at a hospital outside Cleveland.
Reports have it that the baby arrived early Thursday morning barely 48 hours after a viral video emerged on the internet showing baby daddy, Tristan Thompson making out with two women at a hookah lounge.
The Kardashian sister was reported to have fallen into early contractions following the release of the video and has been in the company of mum, Kris Jenner and sisters, Kourtney and Kim.
It is not known what the fate of Khloe and Tristan's relationship will be in the near future but they sure have a daughter to raise.
The end is near for Big Brother Naija 3 and #TeamTobi fires up campaign 
In 10 days, one of the seven housemates remaining in the Big Brother house will be crowned winner of the third edition of the show and will go home with a N45 million prize.
While the housemates are using their their final days to bond, their friends and families on the outside are aggressively campaigning for votes.
Housemate, Tobi Bakre's brother and the rest of #TeamTobi have been putting out emotive campaign materials that are drawing widespread attention. Can't blame them, N45 million is not a joke!
See some of our favorite ones:
https://instagram.com/p/BheF6aBABHG/
This is so dope. 6 things Tobi wants to do with the Prize money. #TeamTobi #BBNaija pic.twitter.com/cqYiGk5Az7

— Chidi Okereke (@Chydee) April 12, 2018
This is how you know you're not going to heaven…
Wait. So, I'm really not going to heaven. Wow. 😩 pic.twitter.com/D8LYjVn0HL

— Chidi Okereke (@Chydee) April 12, 2018