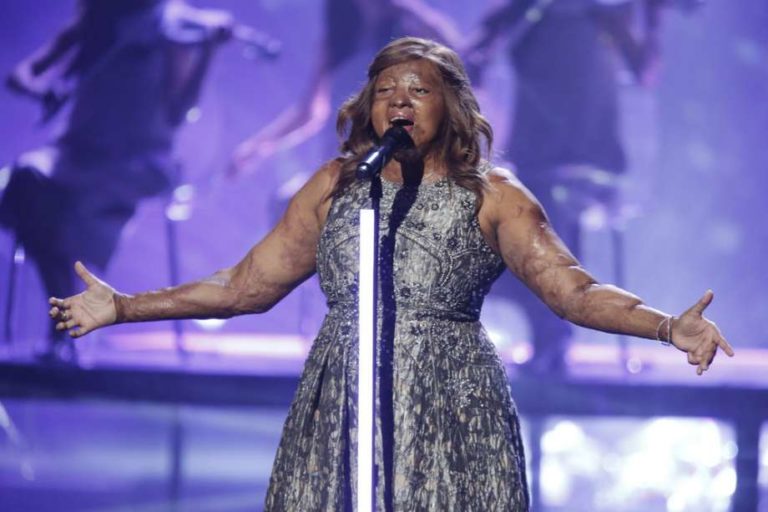 Kechi Okwuchi gets the golden buzzer on America's Got Talent
America's Got Talent (AGT) finalist, Kechi Okwuchi left tears on the eyes of many and earned herself a well-deserved Golden Buzzer from judge, Simon Cowell after her rendition of Calum Scott's "You Are The Reason".
The Sosolish plane crash survivor now has another chance at winning the reality talent show as the buzzer has secured her an instant spot in the finals.
Commenting on her performance, Cowell teased at first, "I'm going to be honest with you. I didn't really like it that much." The audience booed then Cowell hit the buzzer to the excitement of the other judges and an emotional Kechi.
Watch her amazing performance:
House of Reps approves N30,000 minimum wage
The House of Representatives, on Tuesday, passed the bill increasing the minimum wage for Nigerian workers to N30,000.
President Muhammadu Buhari had presented the New Minimum Wage Bill to the National Assembly for consideration last week. Speaker of the House, Hon Yakubu Dogara said, "Today, we passed the new national minimum wage Bill 2019 in keeping with our commitment to improve the welfare of the Nigerian workers. The Bill was given speedy and accelerated passage in just two legislative days as a House of the Nigerian people".
Meanwhile, Speaker Dogara makes his defection official:
At plenary today, Speaker of the House of Reps, Yakubu Dogara announced his defection from the ruling All Progressive Congress (APC) to the People's Democratic Party (PDP).
He had earlier made it known that his decision to leave is as a result of the inability of the APC to perform in his state, Bauchi.
John Legend can't swim but this Nigerian has an important question
The award winning singer, John Legend shared this piece of information via Twitter:
And this Nigerian Twitter user wants to know if he lied the whole time:
Turns out…