We won't be shopping at H&M for a while 
A social media outrage is currently underway following a racist move made by clothing retail company, H&M.
So here's the gist: On H&M's South African site, an African child model is seen posing in a sweatshirt that carries a hugely offensive inscription: "Coolest Monkey In The Jungle."
Like that wasn't enough, someone found a white model in another sweatshirt that seemed like the answer to the former and worsens the situation:
"coolest monkey in the jungle"

How did one of the world's most (likely) well-funded & experienced marketing teams do this?

The hell @hm? 😩 pic.twitter.com/Aj66fbv0Pg

— C H A N D A (@C_Karimamusama) January 8, 2018
https://twitter.com/mylifeon9/status/950446293591252993
Following the criticisms that this drew, the company reacted with an apology:
We apologise for offending customers with an image of a printed hooded top that was published on selected global online channels.
The image has been removed from all online channels and the product will not be for sale in South Africa.

— hmsouthafrica (@hmsouthafrica) January 8, 2018
This ill-fated attempt at an apology is not enough. Not in 2018. There surely will be a H&M boycott for the most part of this year.
A remarkable Golden Globes
When it was announced weeks ago that Golden Globes attendees would be wearing black to the event in solidarity with victims of gender inequality and sexual harassment, a lot of people assumed it was set to be another empty gesture. What would it matter the clothes you wear or its colour?
But at the 75th Golden Globes last night, the crop of Hollywood celebrities showed up in black and made a reverberating statement, #TimesUp.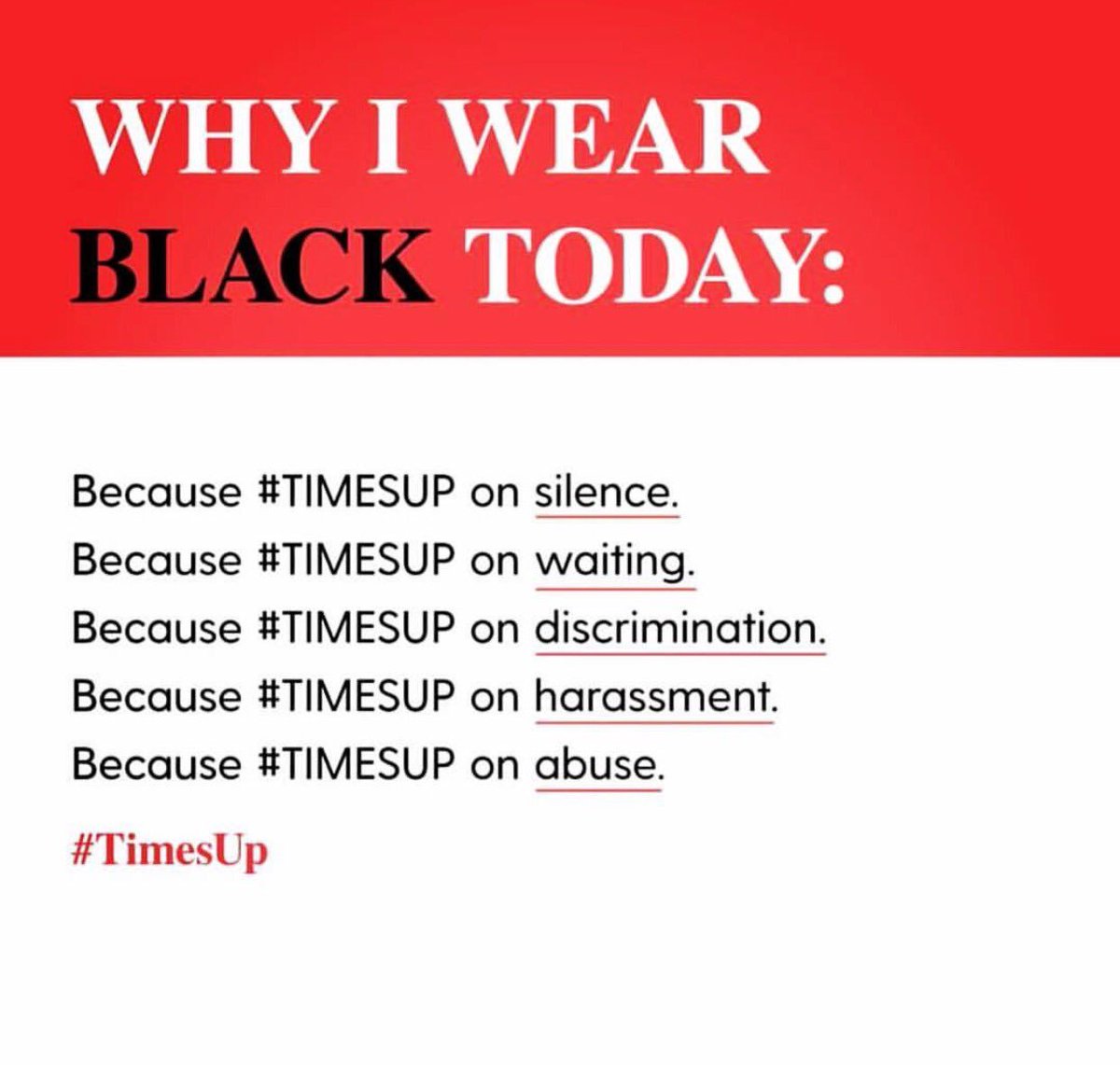 A plan that was originally supposed to be executed by the women who are the majority of sexual abuse victims was embraced by men who also showed up in black tuxedos in solidarity with the women.
See some of the looks:
Oprah for US President come 2020?
At the Golden Globes last night, media powerhouse and activist, Oprah Winfrey was honoured with the Cecil B. DeMille Award and she's the first Black woman to receive the honour.
Her acceptance speech which touched on equality and the power of women in the society has left many in awe and more importantly, signaled the possibilities of a presidential ambition.
"I want all of the girls watching here now to know, that a new day is on the horizon." @Oprah accepts the 2018 Cecil B. de Mille award. #GoldenGlobes pic.twitter.com/hbquC1GBjm

— Golden Globe Awards (@goldenglobes) January 8, 2018
Oprah hasn't made any such intentions known but her fans and friends really like the idea of a 'President Winfrey' so they are calling it.
I mean, yeah, Oprah for President, let's make this happen. Oprah 2020. President Winfrey. O(prah) Say Can You See. It's a Win/Win(frey).

— Thomas Sanders (@ThomasSanders) January 8, 2018
If Oprah were to become our next president, I think she might find herself inspiring a Restoration, as the nation returns to its time honored values: honesty, integrity, and support for the Rule of Law. Surely a new idealism would unite Democrats, a new faith in truth.

— Anne Rice (@AnneRiceAuthor) January 8, 2018
If Trump is qualified then Oprah is over-qualified.

— David Leavitt (@David_Leavitt) January 8, 2018
Nigerians are divided over this one question
And we think you should ponder on it tonight too…
https://twitter.com/IndomitableDami/status/950136679964258309
Which would you go for? We like the sound of a Cambridge scholarship though.