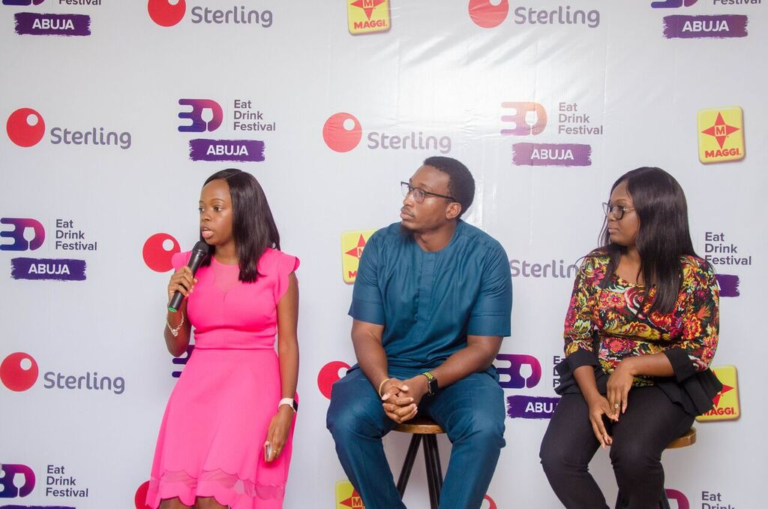 Nigeria's premier food and drink festival – #EatDrinkFestival popularly known as, EDF will make its return on Saturday 8th June 2019.

Now in its fifth-year #EatDrinkFestival is expanding its geographic footprint. The annual event returns for a 6th edition but the first in the nation's capital, Abuja.

Founded in 2015, #EatDrinkFestival is a one of a kind annual social event which connects tens of thousands of food lovers, chefs, cooks, mixologists, local and international press to an amazing lifestyle experience.

Speaking about the upcoming festival, co-founder and Festival Director of #EatDrinkFestival, Folayemi Agusto stated:

"The first edition of EatDrinkAbuja will bring together an eclectic and carefully curated selection of Abuja's talented food and drink vendors. Our festivals are all about promoting local talent in the culinary arts in a dynamic way. We are excited to bring the festival to the nation's capital and eagerly anticipate a great day."
The festival will bring hidden gems and new culinary experiences from all over Abuja to Harrow Park for one massive day of feasting.
Leading commercial bank, Sterling Bank Plc, well known for supporting innovation across Nigeria, comes on board as sponsors of #EatDrinkFestival for the second time in a row.

Speaking on #EatDrinkAbuja, Adeola Adejokun, Head, Public Relations at Sterling Bank said the bank's support for the festival is in line with its commitment to support Small and Medium Enterprises (SMEs) in Nigeria.

"Beyond giving Abuja residents an opportunity to experience a curation of the best food and drinks, EatDrinkAbuja offers small and medium businesses within the region an opportunity to expand their customer base and scale their business. We are eager to witness the partnerships that will be borne from the festival as has been the case with Lagos and we are excited to be part of their success story," Mr Adejokun enthused.
For more information and registration please visit: www.eatdrinkfestival.com/abuja

To get a wristband and to learn more about how it works visit www.eatdrinkfestival.com/tickets


Instagram @eatdrinkfestival @eat.drink.lagos @eat.drink.abuja

Twitter: @eatdrnkfestival @eatdrinklagos @eatdrinkabuja