Senate President, Bukola Saraki formally declares intention to contest for presidency
Senate President, Bukola Abubakar Saraki has announced his intention to run in the coming presidential elections in 2019.
His official declaration today comes as no surprise as speculations had been rife since his defection from the ruling All Progressive Congress (APC) to the People's Democratic Party weeks ago.
Saraki made the announcement while attending a meeting of young politicians and aspirants who are interested in running for office.
I have decided to answer the call of teeming youth who have asked me to run for President. Accordingly, I hereby announce my intention to run for the office of President of the Federal Republic of Nigeria. #GrowNigeria pic.twitter.com/t2G2snD24I

— Bukola Saraki (@bukolasaraki) August 30, 2018
Read five key things the Senate President intends to do for Nigeria if he becomes president:
"My Plan for Nigeria has inclusion in all aspects of the country's affairs as a central pillar. Every citizen has the inalienable right to feel a sense of belonging, no matter their background or creed, or what part of the country they come from. No matter who you voted for or what your convictions are, government must work for you."
"I am determined to grow Nigeria out of poverty. We will stimulate the growth of Small and Medium Enterprises (SMEs) as one of the ways of energising the economy and to create wealth for our people, especially the youth. I want to see the youth play major roles at all levels, not only in government but also in the private sector and indeed in every area of Nigerian life. This will be a government driven by youthful energy, innovation, and a pioneering entrepreneurial spirit."
"I will address our infrastructural deficit through aggressive financing initiatives including mutually beneficial PPP arrangements, regular floating of bonds and other financial instruments, which will ensure stable, adequate and reliable funding to see to the completion of core projects especially road, rail, and power."
"Ours will not be a selective fight against corruption. The emphasis will be on strengthening institutions, with a particular focus on deterrence. We cannot afford to compromise our institutions with proxy wars against perceived political opponents. "
"As a former two-term Governor and currently President of the Senate by the grace of God, I believe I possess a unique blend of executive and legislative experience to push for and implement reforms that will deliver real improvements in the daily lives of our people. I know what it takes to create jobs and grow the economy. I can make the tough decisions when it matters. I will spearhead a new agenda that can transform the lives of ordinary Nigerians in real terms."
How do Twitter NG users feel about Saraki's latest stance? See some reactions:
Saraki schemed to become Senate President.

Saraki schemed to have an opposition Senator as Deputy Senate President

Saraki schemed to make an ordinary 2019 President declaration.

Will you allow him scheme to become Nigeria's President?

— Adebayo Bankole Akintunde (@AdeBanqie) August 30, 2018
There's just something about Saraki that seems sinister and evil.

— Uche Daniel (@UcheDandyMUFC) August 30, 2018
LOOOL! Saraki has just knocked on the door of his political abyss. Oh, he has opened it wide for the journey of no return.

— Johannes Tobi W. (@Johannxs) August 30, 2018
Saraki is like Frank Underwood, can't trust that guy for anything, although I admire his composure and all but nah fam.

— Orji (@Onflood_) August 30, 2018
I read Saraki's declaration speech…. And he kept complaining about Federal Government .. Can somebody remind him that the Senate which he presides over is also part of the Federal Government pic.twitter.com/QJH5I5GMJW

— Jubril A. Gawat (@Mr_JAGs) August 30, 2018
Errr, it looks like there's no love for the man! At least, not on Twitter streets…
Meanwhile, here's how Davido is faring at NYSC
Days after resuming his one-year mandatory youth service at the NYSC camp in Iyana Ipaja, it looks like Davido's service experience will be far different from the norm.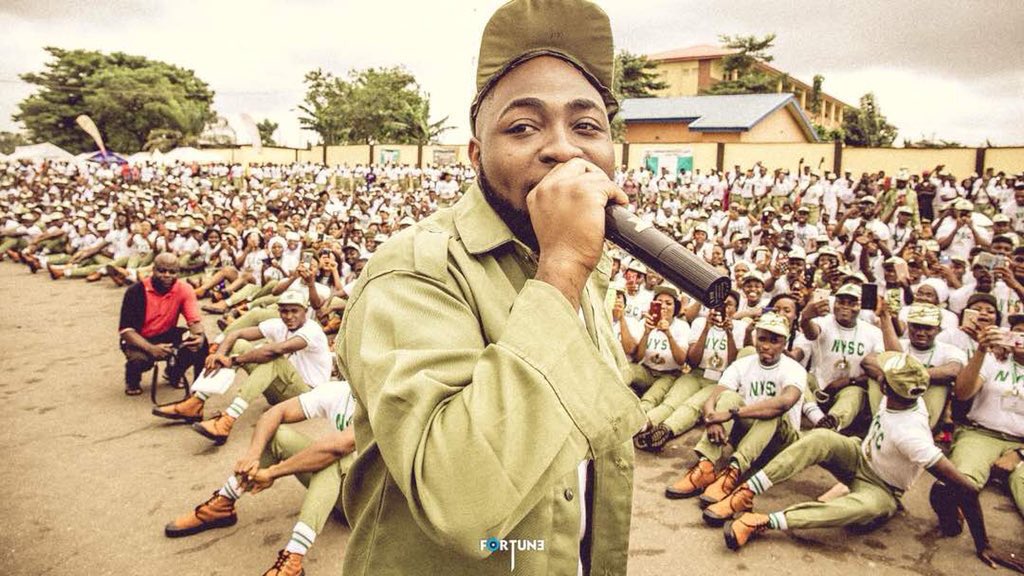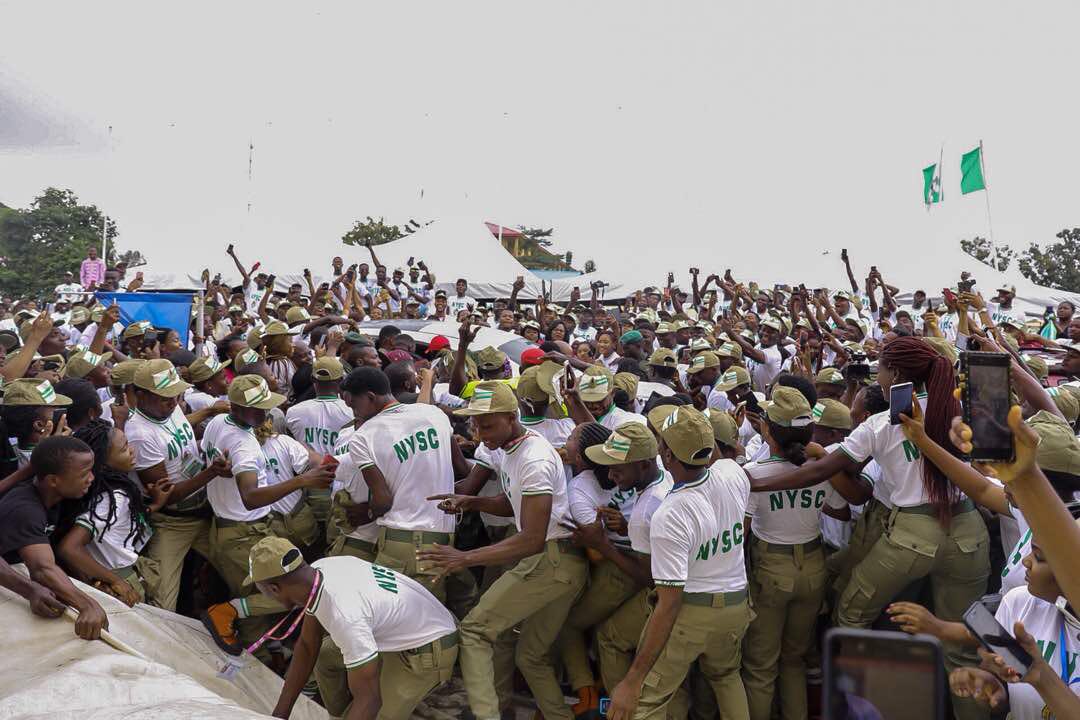 This is a pictorial representation of the slang "Na dem dey rush us".