Boko Haram executes aide worker, Hauwa Leman
The Cable has exclusively reported that the Islamic State West Africa Province (ISWAP), a faction of Boko Haram, has executed 25-year-old Hauwa Leman, an aid worker with the International Committee of the Red Cross (ICRC).
According to the online newspaper, the terrorists have promised to keep Leah Sharibu, the Dapchi schoolgirl, as "a slave for life".
Earlier on Monday, a few Nigerians called on the Federal Government to secure the release of the abducted women but this new development casts a shadow over the entire situation.
Top news today should be Leah Sharibu and Hauwa, the 24 year old midwife. BH stated they would execute them today. I really hope the negotiations were successful and they are freed.

— Ms Boateng (@JoyceOdukoya) October 15, 2018
24 hours on, we are still waiting and hoping that the lives of our colleagues Hauwa and Alice, and 15-year-old Leah, will be spared. We urge ANYONE who can help to raise their voice and demand they're released immediately and reunited with their loved ones. https://t.co/tUs4T3wo6Z

— Mamadou Sow (@MamadouSowICRC) October 15, 2018
Boko Haram are threatening to kill Leah Sharibu and 2 aid workers in 24hrs. Where's the noisy General Buhari of 2014 that was telling all kind of tales of how he will deal with BH? Shouldn't he be in Sambisa now?

Today, he is so meek & humble. All he does is to pay ransom to BH.

— Adeyanju Deji 🇳🇬 (@adeyanjudeji) October 14, 2018
Meghan Markle and Prince Harry are expecting their first child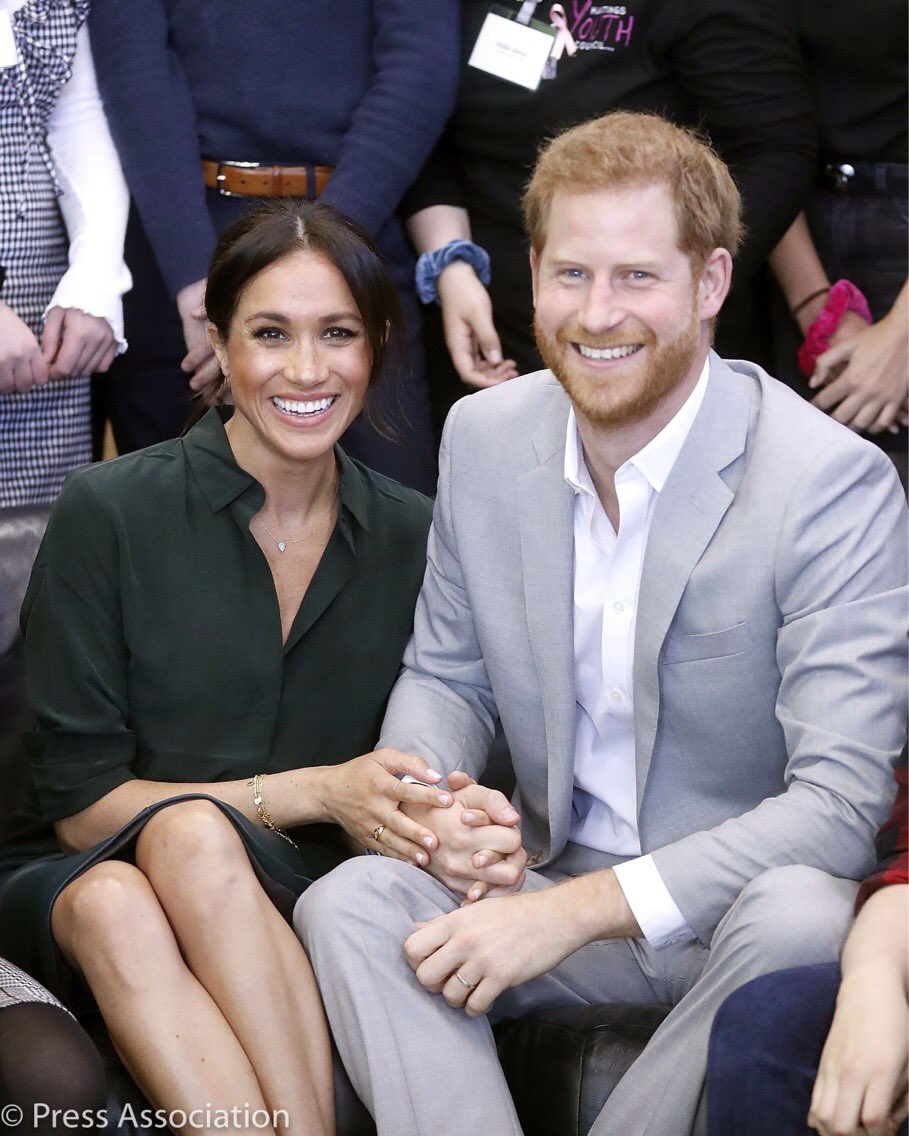 Another royal baby is on the way!
We have yet to recover from the sheer beauty of the royal wedding between Prince Harry and American actress, Meghan Markle in May this year and the couple have already shared news that they are expecting their first child.
Kensington Palace announced on Monday that the Duke and Duchess of Sussex are expecting a baby in the spring of 2019. The coming child will be seventh in line to the British throne.
The Governor Ganduje bribe-receiving videos keep trickling in 
Over the weekend, the Daily Nigerian released a video showing Kano state governor, Abdullahi Ganduje allegedly receiving a $5 million bribe from a contractor in the state.
The sting operation was to expose the governor who has been accused of accepting kickbacks from contractors.
The second video in the 15-part series was released on Monday and it looks like this movie series is going to be very interesting.
Watch:
But Senator Ben Murray-Bruce has a 'commonsense' explanation for what you just watched:
I have been reliably informed that the man was not collecting bribe. The dollars hexwas caught on cameras collecting was bride price from his in laws after the marriage of his daughter earlier this year. Stop being mischievous! #BabanrigaMobileBanking

— Ben Murray-Bruce (@benmurraybruce) October 14, 2018