Nigerians are still calling for the government to #stopthesoot
The harmful substance that is filling up the air in Port Harcourt has not stopped spreading and so far, the government is still silent about it.
Tweets are still being sent out, the cries are fluctuating but it appears that's where it ends. Social media!
https://twitter.com/OgbeniDipo/status/976015437099134976
https://twitter.com/OgbeniDipo/status/976016573466120194
This is the reality of life for people in Port Harcourt, Nigeria.

In typical Nigerian fashion, few people outside Port Harcourt care – and nobody in Government in Abuja cares.

But I am putting this out, for the record. https://t.co/imrGVSlRJn

— Onye Nkuzi (@cchukudebelu) March 19, 2018
Don't discuss -show them. pic.twitter.com/1UmHmt9fqr

— Chinenye Mba-Uzoukwu (@8Wells) March 19, 2018
Trey Songz arrested for allegedly punching a woman 
This one might be a tough pill to swallow but American R&B singer and ladies' favourite, Trey Songz is currently facing charges of felony domestic violence.
His victim, Andrea Buera filed a police report accusing Songz of repeatedly hitting her in the face after he got upset because she was talking to another man at a party they both attended. In her statement, she said, "Trey began yelling at me, choking me, punching me and ultimately he knocked me to the ground. While I was on the ground he continued punching me and he did not stop until his security guard pulled him off of me."
The 33-year-old singer has publicly debunked the allegations claiming he is "being lied on".
For weeks my lawyers & Mgmt have asked me not to comment on this and I initially agreed but this morning I feel that my fam, the women that raised me, my friends & fans especially the youth need to hear from me. I am being lied on and falsely accused for someone's personal gain

— TreySongz.eth (@TreySongz) March 19, 2018
I won't be speaking too much more on this but would like to thank you for all the prayers and support. 🙏🏾❤️💪🏾

— TreySongz.eth (@TreySongz) March 19, 2018
Well, there goes another MCM down the drain!
BBNaija's IfuEnnada was "raped by someone in the entertainment industry"
Thanks to the Big Brother Naija platform, evicted housemate, Ifu Ennada can share her story with a wider audience. The housemate who was evicted two weeks ago alongside strategic partner, Leo Da-Silva took to Instagram earlier today to reveal how she was abused by someone in the industry and was infected with an STI in the process.
Read her story:
https://www.instagram.com/p/BgiRLXGFb6X/?taken-by=ifuennada
There is actually going to be a Mo Hits reunion tour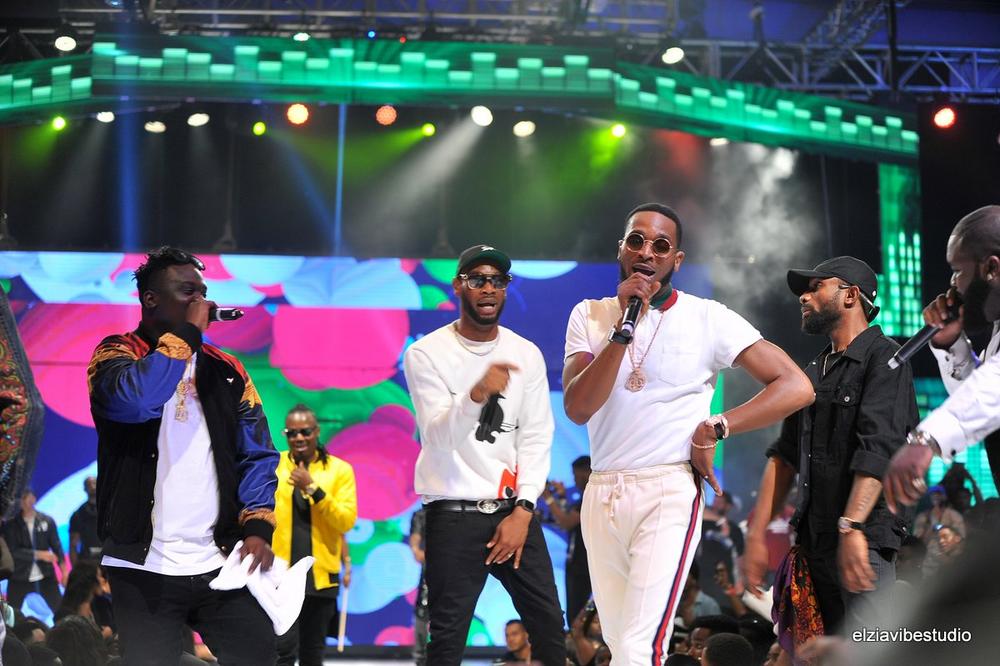 A good number of fans toyed with the idea of a Mo Hits reunion tour after the defunct crew performed again, for the first time since they split up, at Davido's 30 billion concert.
That it would leap from imagination to reality, and so soon? Let's just say we never experredit!
Mo Hits frontliners, D'banj and Don Jazzy simultaneously announced the tour via their Instagram pages and just so you know it's not a joke, there's a video to that effect.
https://www.instagram.com/p/BggfPZ8FasS/?taken-by=iambangalee
Now think about how far all Mo Hits artistes have come since their break and how they've all evolved… we smell FIA!
When you gush over your cute child with a supposedly rhetorical question…
https://twitter.com/MpumiMlambo2/status/975612835899346944
But someone has the simple answer…
https://twitter.com/SeseTetiwe/status/975709087164923905
Twitter users are rude though! LOL!!