This woman lost an internship at NASA because of a tweet
This Twitter user, @NaomiH_official could not hold herself from using vulgar language on social media and it cost her an internship position at the National Aeronautics and Space Administration (NASA).
Ouch!
But here's the plot twist:
If President Buhari can walk 800metres, Atiku sure can do double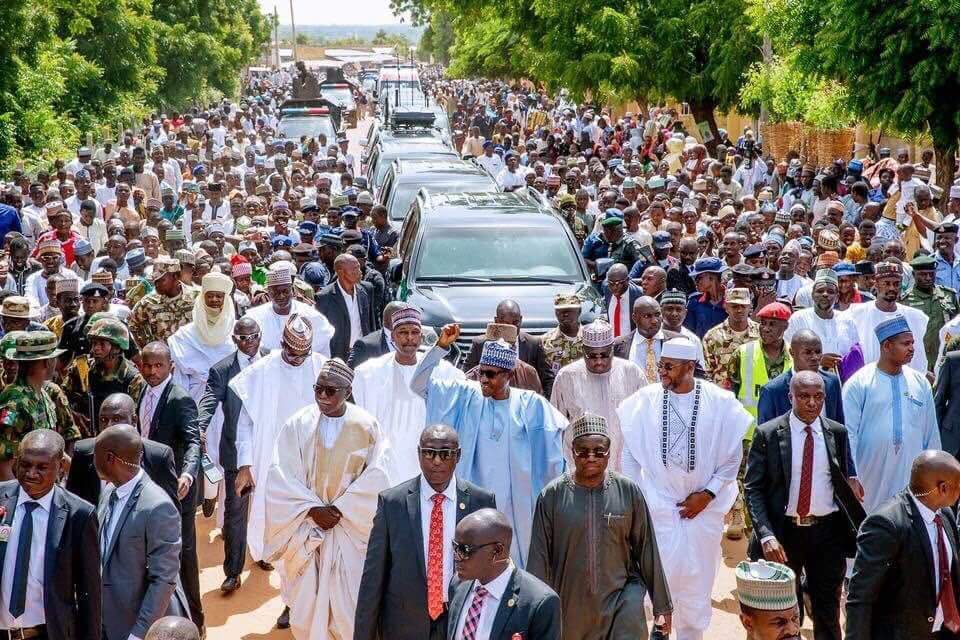 On Tuesday, the presidency reminded Nigerians that President Muhammadu Buhari is a fit and healthy man by announcing that he walked 800 metres from the Eid praying ground to his residence in Daura.
Woah!
They even added that the singular act is a clear indication that the president is fit for a second term.
But a presidential hopeful, former Vice President Atiku Abubakar is not impressed. He claims 800metres for him is a walk in the park and ultimately, it's the WORK that matters.
I regularly jog more than a mile & exercise, but it will be pedestrian of me to ask Nigerians to vote for me because of that. I want my party – the PDP, and Nigerians, to vote for me because I WORK not because I WALK. I will work to create jobs. I won't walk to create an illusion pic.twitter.com/zxkzLcWDpg

— Atiku Abubakar (@atiku) August 22, 2018
What pettiness is this?
But Atiku is not the only who is unimpressed by these presidential shenanigans:
Over 2M school children trek over 20km to school everyday in Nigeria

It never makes headlines

An idiot like @MBuhari treks 800m and it makes headlines

You people are really MAD!

— Nimrod (@GhenhisKhan) August 21, 2018
Buhari trekked 800meters in Daura and that's an indication he is fit to seek re-election- Garba Shehu.

If trekking equals ability to Govern, please tell Buhari to hand over to the man who trekked from Lagos To Abuja for Buhari in 2015!

— Jackson Ude (@jacksonpbn) August 21, 2018
We asked Buhari to give account of his 3 years plus in office or at least debate other aspirants, but no, he went to do trekking nobody sent him now the presidency has said Buhari has demonstrated his fitness for second term by trekking 800 metres. Tears.

— Uduh Emeka (@UduhEmeka) August 21, 2018
Trekking 800meters aside, by every other metric on which he campaigned, President Muhammadu Buhari has failed.

No smart employer holds on to a non performing employee.

The Election next year should be based solely on his non-athletic performance.

You're his employer. Fire him

— Sandra Ezekwesili (@SEzekwesili) August 22, 2018