Atiku unveils his plan for Nigeria if elected President
Presidential candidate of the People's Democratic Party (PDP), Atiku Abubakar has officially kicked off his campaign by unveiling his policy document to "get Nigeria working again".
The 186-pager includes statistics, facts and figures and a roadmap that describes how the former Vice President intends to take Nigeria out of the quagmire that it is in.
Atiku said, "We can always fold our arms and say Nigeria is beyond saving, or we can take the bull by the horns with an optimism that Nigeria is worth saving and trusting that certainly glorious days lay ahead after the stormy years. I choose positivism, faith and confidence in our vision, the policy, and the political will to use this opportunity to get Nigeria working again"
He adds "The most important question in this election is are you better off than you were four years ago? Are you richer or poorer? That is why our primary focus is to get Nigeria working again. However, I'm not here to tell you how we can get Nigeria working again. Instead, I will tell you how we will get Nigeria working again working together. I'm strongly of the view that I'm just one Nigerian and one Nigerian cannot be as wise as all Nigerians."
Watch him attempt to convince Nigerians in this video:
My plan to get Nigeria working again. #TheAtikuPlan #LetsGetNigeriaWorkingAgain https://t.co/gugWYGWTN0

— Atiku Abubakar (@atiku) November 19, 2018
It is International Men's Day today and here's what men have to say 
On the 19th of November every year, the International Men's Day is celebrated to help raise awareness for issues that men face, especially in the area of mental health.
Here's what Nigerian men had to share on Twitter today:
Its Hard being a Man!
There is a "Societal Expectation" that's difficult to meet.

Sometimes we are weak,
Sometimes we are vulnerable,
Sometimes we are crushed under the weight of expectation.

But we will rise …and we would stay winning.
Happy #InternationalMensDay pic.twitter.com/NwvtjZAz9g

— #FixNaijaHealthCare (@DrJohnAfam) November 19, 2018
As we mark the #InternationalMensDay, let's spare a though for the men of tomorrow – the boys.

Let's talk about the sexual abuse of boys. I have heard men recount their experiences with helps, neighbours, family, and even school mates and teachers.

Who will #protecttheboy?

— Faisal (@JajaPhD) November 19, 2018
I feel very insulted right now! #InternationalMensDay is the same day as #WorldToiletDay. So officially, men are? pic.twitter.com/Oo29gjfGiD

— Nigeria Forever (@OluwamayowaTJ) November 19, 2018
OAU sex-for-marks lecturer remanded in prison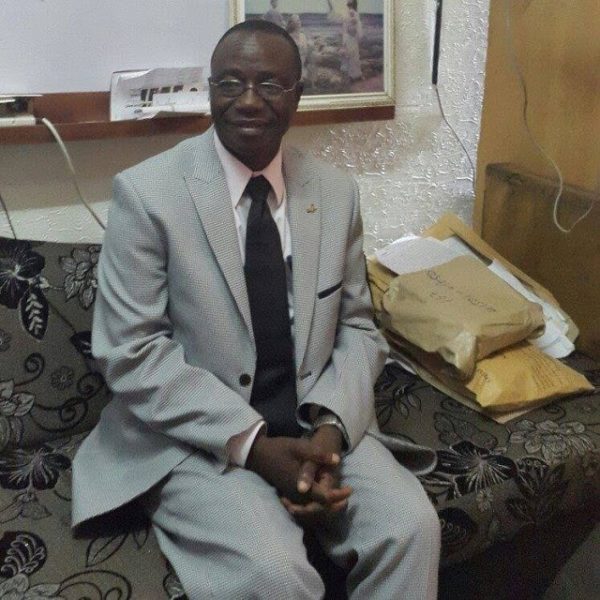 Remember Prof Richard Akindele? The Obafemi Awolowo University (OAU) lecturer that was accused of sexual harassment by a female student, Monica Osagie.
Reports have it that he has been remanded in prison. This comes after Akindele was arraigned by the Independent Corrupt Practices and other Related Offences Commission (ICPC) before Justice Maureen Onyetenu of a Federal High Court, Osogbo, on four counts of age alteration, concealing of evidence, and soliciting sex from a student in exchange for grades.
Akindele pleaded not guilty to all four charges but was held in custody until Tuesday, November 27, 2018, when the case was adjourned to.