Linda Ikeji receives honorary degree in American university
Popular blogger, Linda Ikeji has been conferred a honorary doctorate degree in recognition of her contribution to media in Africa.
The degree was awarded by the Trinity International University, Georgia on Wednesday at the office of the governor of Georgia.
Ikeji, who is currently in the United States where she will be welcoming her first child, has been described as the most popular blogger in Africa.
Senator Akpabio officially joins the APC
Senate Minority Leader, Senator Godswill Akpabio on Tuesday made an official move to the ruling All Progressive Congress (APC) in an elaborate ceremony in Akwa Ibom.
Akpabio had unofficially announced his move days ago and had validated his decision by visiting APC bigwigs, President Muhammadu Buhari and Asiwaju Bola Tinubu.
Akpabio's shocking defection to the APC is the biggest so far in the heated defection season that Nigeria's political scene is currently witnessing.
The rally where he was welcomed into the ruling APC was attended by a mammoth crowd.
See photos: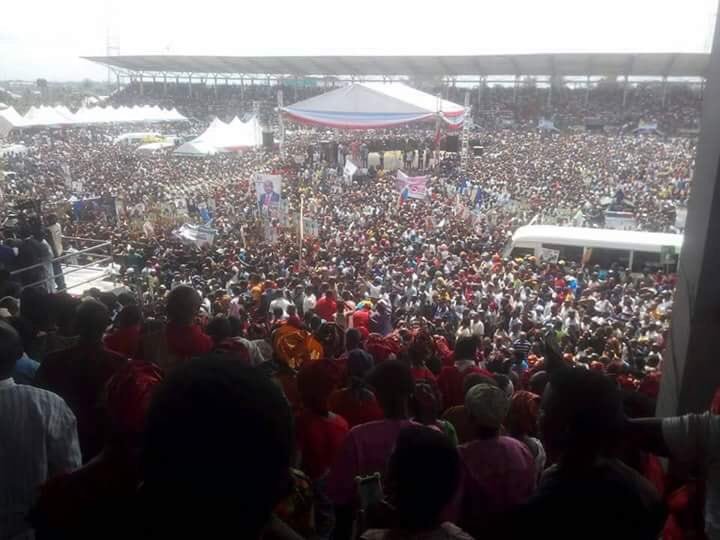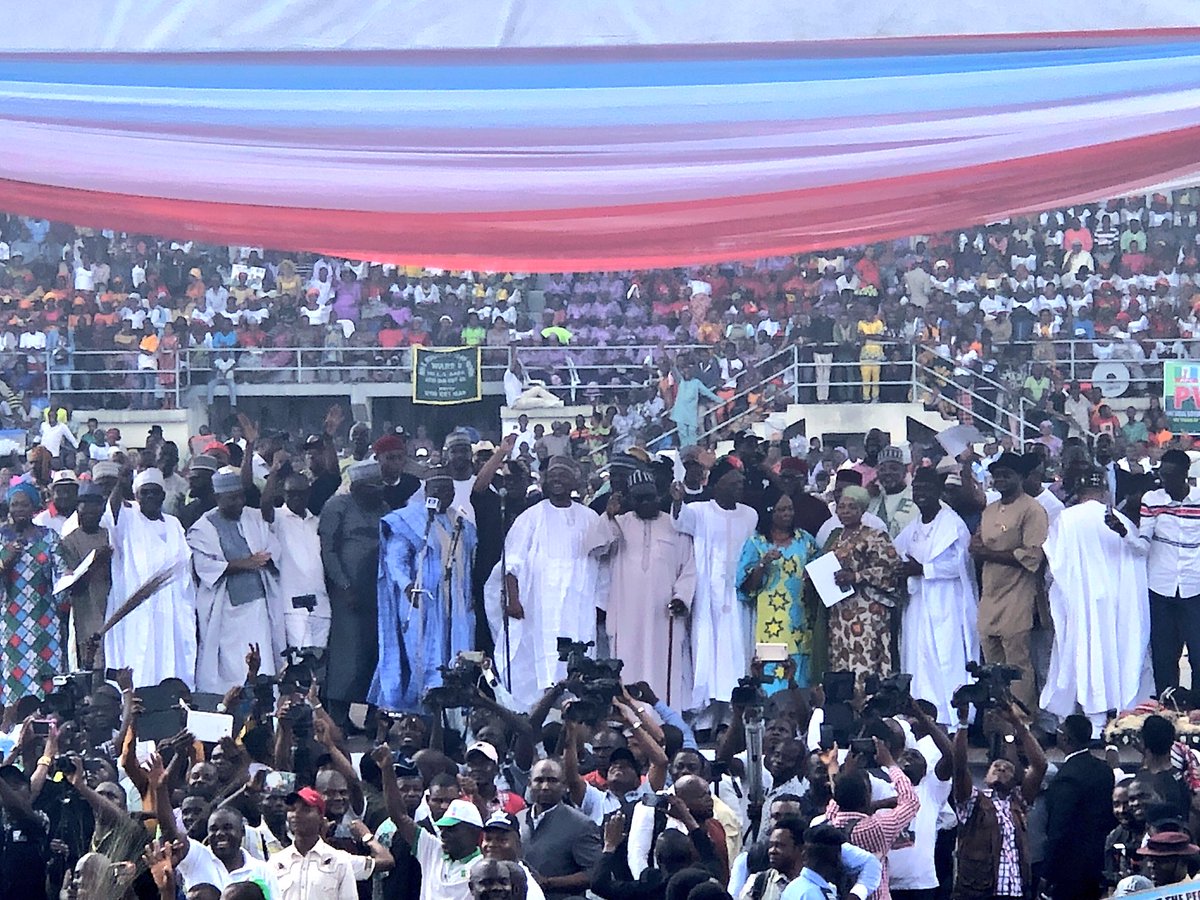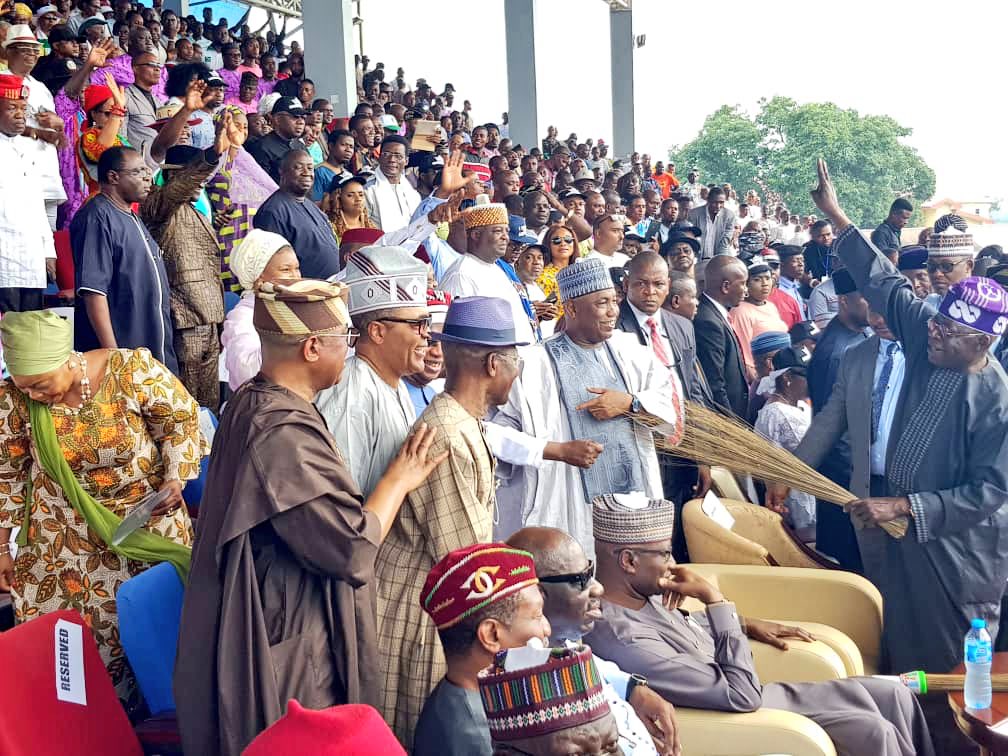 At the rally, APC national leader, Bola Tinubu had quite a lot to say:
"We say Nigerian money belongs to Nigerians. We say Nigerians must be given development. We believe in investing in the people, but they believe in sharing and looting the money. Today, we are aspiring in our vision, but the Peoples Democratic Party has no vision. They believe in sharing and looting the treasury."
"Today, Buhari says we must change; we must account for Nigeria's money, but they are resisting."
Meanwhile, in Northern Nigeria, Senate President Bukola Saraki held a closed door meeting with former military President, Ibrahim Babangida.
This came hours after Saraki addressed a world press conference where he described the DSS siege on the National Assembly complex as an "an act of cowardice by those seeking to carry out an illegal impeachment of the leadership of the Senate in flagrant disregard of the law."
He also said, "Those who sought to attack the National Assembly under my leadership for their selfish ends have only affirmed my belief in this country. They attempted to execute an illegal impeachment of the leadership of the Senate without the backing of the law, but they faltered."