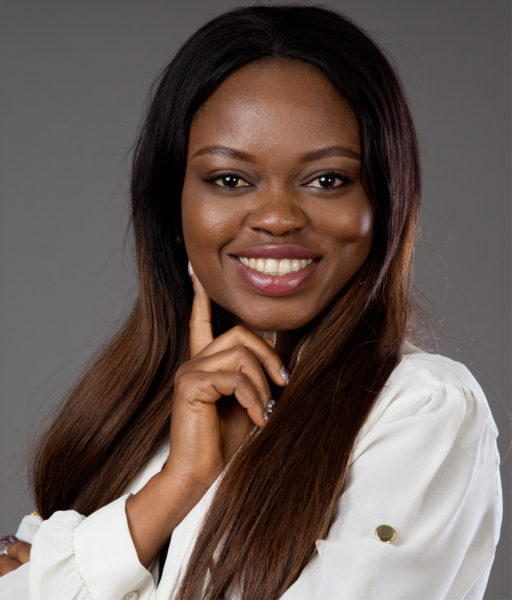 The Executive Director of Stand to End Rape Initiative (STER), Oluwaseun Ayodeji Osowobi, has been named in the inaugural TIME 100 Next list of individuals shaping the future of their fields and defining the next generation of leadership. 
The list which was released today is an expansion of the TIME 100 list of the most influential people in the world and highlights 100 rising stars who are shaping the future of business, entertainment, sports, politics, health, science and activism, and more. The full list and related tributes will appear in the November 25, 2019 issue of TIME, available on newsstands on Friday, November 15, and can be viewed online at time.com/next. 
Osowobi founded STER in June 2014 after surviving sexual violence during the 2011 general elections in Nigeria where she served as an electoral officer under the National Youth Corps Service (NYSC). STER is an award-winning youth-led not-for-profit organization advancing gender equality, advocating against gender-based violence and providing medical, legal and psychological support to survivors of sexual and gender-based violence in Nigeria. 
STER Initiative under Osowobi's leadership continues to lead conversations on sexual and gender-based violence and persistently works to change the narrative of survivors and build the capacity of national institutions to prevent and respond to cases of sexual and gender-based violence in Nigeria.
From inception, the organisation has provided medical, legal, psychosocial and financial support to numerous survivors, collaborates with civil society organisations to advocate for the passage and adoption of laws that foster gender equality and makes provision for sexual and gender-based violence such as the VAPP Act, the Sexual Harassment Prohibition Bill and the Gender Equal Opportunities Bill. Additionally, STER works with communities to generate sustainable home-grown solutions to issues of gender-based violence and inequality while also partnering with local and national groups on systems-level prevention and intervention activities.
Speaking on the recognition, Oluwaseun Osowobi who recently turned 28 years old said: "Getting such a recognition reminds us all at STER Initiative that our work transcends the borders of Nigeria and is acknowledged globally. It also indicates that the immense contributions of young people in Nigeria and across the Commonwealth are key to attaining global peace and rights for all. It feels great that the work I do alongside about 200 young and passionate Nigerians is recognised beyond the Commonwealth and I am indeed grateful for such recognition. This means a lot to my community and to every survivor and non-survivors that work with the organization to pay it forward.
"For STER, this means more work. It means our tenacity for a Nigeria that upholds the rights of women and girls, and protects such rights when abused must continue. To achieve this, there is a need to intensify our programs aimed at building the capacity of national institutions to prevent and respond to sexual and gender-based violence and providing support to survivors," she added.
Earlier this year, Oluwaseun Ayodeji Osowobi was named Commonwealth Young Person of the Year 2019 and also Commonwealth winner, Europe and Africa for Stand to End Rape's work in advocating #SDG5 – Gender Equality.
STER Initiative currently has chapters in Lagos, Abuja and Port Harcourt but provides support to survivors across Nigeria. It can be reached on social media @standtoendrape and via mail; contactus@standtoendrape.org.