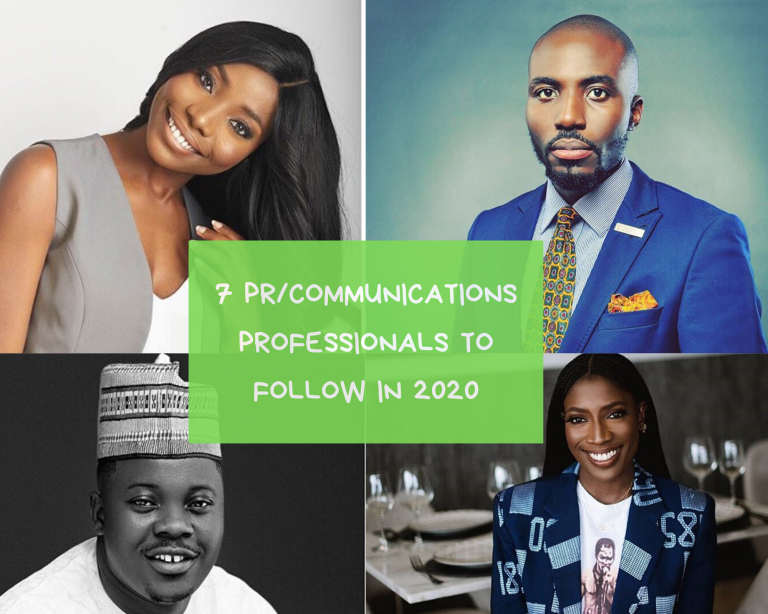 If you work in Public Relations and Corporate Communications in Nigeria, you must belong to a network of professionals in the industry with whom you can share ideas, perspectives and even gain new clients.
So maybe you don't belong in a close network, but you need to draw insight from industry experts or unassuming individuals who are pushing the envelope in branding, storytelling and communications, then you need an aggregated list of some of the most successful, young players in the field.
Here's a highly recommended list:
Bidemi Zakariyau: The founder of LSF|PR, a public relations agency that provides bespoke services to a good number of luxury lifestyle brands in Nigeria. Bidemi's background is in Law but she has, alongside her team, built a PR company that has earned itself a place on the Holmes Report Global Creative Index 2019 as the 10th Most Creative PR Agency in the world. With accounts such as Glenfiddich, Ventures Platform and Darling Nigeria in the bag, we are not sure where else you should be looking for motivation in the new year!
Tomi Ogunlesi: Versatile in Strategic Planning, Strategic Marketing Management, Brand Management and everything else in that spectrum, Tomi has over 12 years experience building local and global brands, and currently heads the Corporate Communications team at Interswitch. He is also very open to sharing knowledge as he facilitates sessions in Marketing Strategy and Brand Management at top Branding school, Orange Academy.
Francesca Uriri: Before you go any further, know that landing the role of Internal Communications Lead, People, Culture & Diversity at Uber (working out of the Headquarters in San Francisco) is no mean feat. Francesca rose from the role of Senior Communications Associate in Uber Nigeria to earn herself this major role and it only makes sense that you follow her journey and pen all the lessons you can from her work and achievements.
Sola Obagbemi: After successfully leading the team at Red Media Africa for three years, Sola moved on to take the reins as Communications Manager at Andela and has now become Senior Manager for Marketing and Communications for the entire African region. Sola's social media contains less of her achievements and more of her personal life but she has sat on several panels, led sessions and set a strategic communications agenda for Andela thus proving her prowess.
Olufemi Oguntamu: He is known by most as Penzaar and runs Penzaarville Africa, a social media marketing agency that has bagged major clients across entertainment, technology and lifestyle. Femi's passion for brand communication and marketing is evident in his HandleItAfrica conference where, through the influence he has come to wield, he gathers the biggest names and brands in the industry to discuss issues that affect it. Femi is currently at the heart of driving the expansion of Penzaarville into a full-fledged PR agency, and we will love to see it.
Ronke Bamisedun: International brands who want to make a meaningful entrance into the Nigerian market know to consult the head honcho at BWL Agency, a strategic communications agency responsible for positioning global brands such as Pernod Ricard (makers of Jameson Whisky), Universal Music Group and non-governmental organizations like the United Nations Foundation. Ronke knows her onions and if we're talking fashion, entertainment and lifestyle PR, she has it all covered, as far as Nigeria is concerned.
Elizabeth Osho: The niche is lifestyle PR and through her role as Head Strategist at So.Media Solutions, Elizabeth has helped brands make indelible footprints using cutting-edge content creation and digital engagement tactics.